From the University of Nebraska-Lincoln, August 20 for the period ended August 18:
This Week's Drought Summary


This U.S. Drought Monitor week saw intensification of drought across parts of the western U.S. as hot and dry conditions persisted with a historic heat wave currently gripping much of the region. Since last Friday, dozens of high temperature records were broken across the West including a scorching 130° F recorded at the Furnace Creek Visitor's Center in Death Valley National Park. If verified, this high would represent the hottest temperature on Earth since 1913. Accompanying the extreme heat, numerous lightning-ignited wildfires broke out across California during the past week causing air-quality issues across parts of the region. In the Southwest, the continued weak monsoon has led to expansion and intensification of drought-related conditions with areas of Arizona and New Mexico observing less than 50% of normal precipitation since the beginning of the monsoon season. Similarly, drought conditions in the western half of Texas have deteriorated from persistent dry conditions and extreme heat. In the Midwest, short-term precipitation deficits (past 60 days) have led to the expansion of areas of drought, particularly in Iowa, where impacts are being reported in the agricultural sector. In the Northeast, anomalously warm temperatures and below-normal precipitation during the past 90-day period have led to deterioration in drought-related conditions in parts of New England—including Massachusetts where state officials declared a Level 2 drought on August 14 for all regions of the state....
The 100th meridian was the approximate dividing line between west and east and more importantly for our purposes the dividing line for average rainfall , the start of the Great Plains (in green):
Wikipedia
Further west is what was once known as the Great American Desert.
The rainfall line has slowly moved east to the 98th meridian, approximately the western border of Minnesota and Iowa down to Texas:

And here are the drought maps, in this case, the current situation and the 8-week change comparison to show the growth of the area under threat: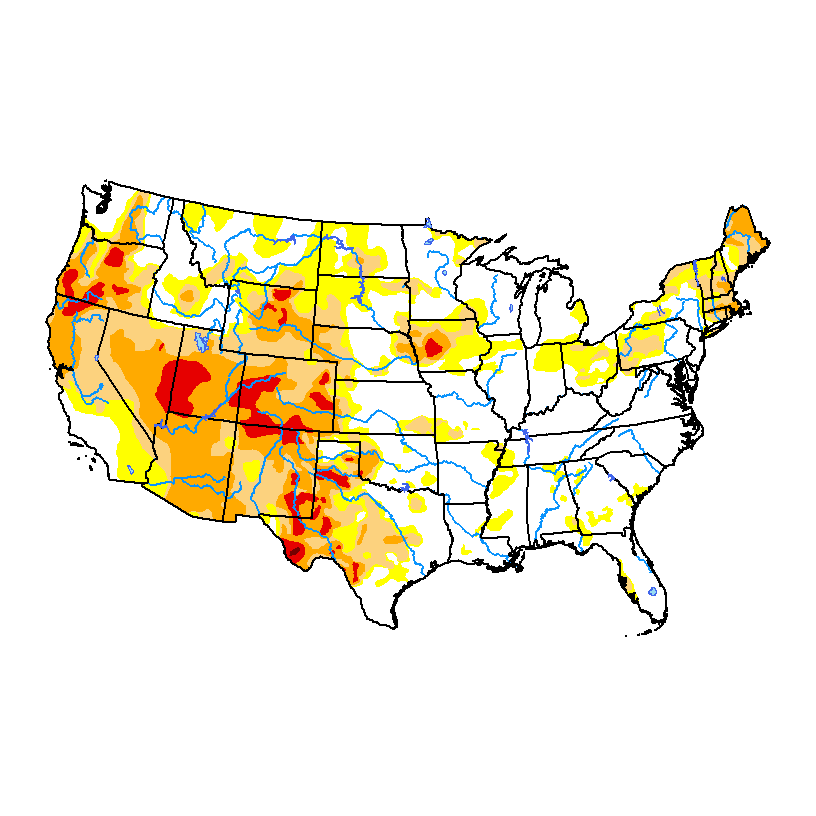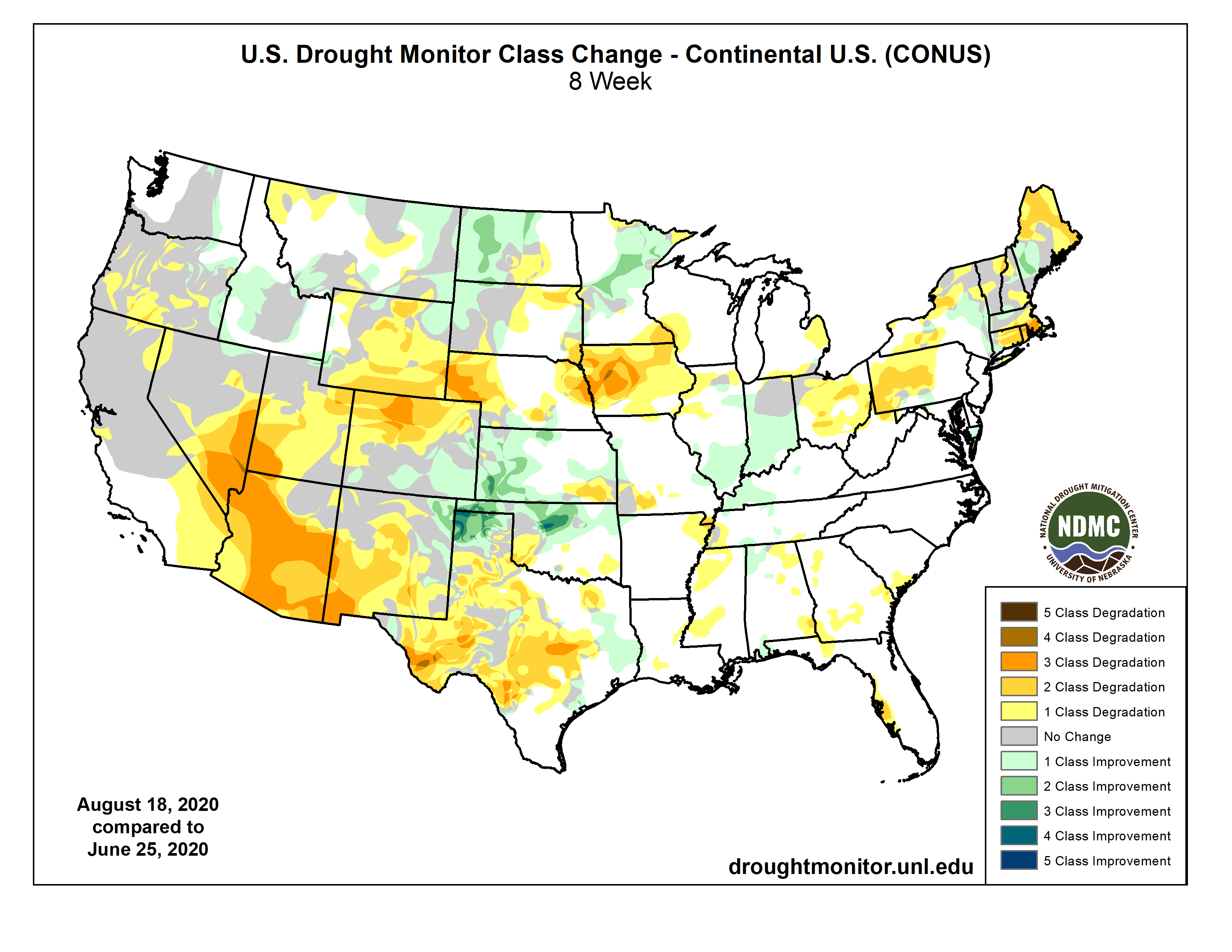 Regarding agricultural impacts, the increasing dryness in Texas and even more concerning, Iowa are the focus going forward.