Well for one thing you have
the damn monkeys
trying to steal all the food.
From The Conversation, January 13:
India celebrates the traditional harvest festivals of Bihu, Pongal, Makara Sankranti and Lohri across different states in the second week of January. The festivities have become lavish in recent years as the economy has enjoyed high growth rates. But change is in the air.

India's GDP was growing at between 7% and 8% for the past few years, the fastest rate in the world. But in the last year it has been decelerating markedly: the growth rate slumped to 4.5% in the third quarter of 2019, the slowest in six years.

The IMF, World Bank and OECD all sounded the alarm in October after the Reserve Bank of India trimmed the country's projected growth rate to 6.1% for 2019-20. This was on the back of a sharp decline in private consumption and weakening growth in industry and services. Despite numerous cuts to interest rates in 2019, the central bank again cut its forecast in December, this time to 5%. So what is going wrong, and where does India go from here?

Economic woes
A host of factors have contributed to India's economic malaise. When Prime Minister Narendra Modi's Bharatiya Janata Party (BJP) party was originally elected to run the country in 2014, it inherited a weak banking and finance sector saddled with too much bad debt and serious problems with fraud. This had made lending more difficult and triggered declines in consumer spending, business investment and exports.

The government has made reforms such as providing the banks with extra capital, introducing new bankruptcy rules to give extra protection to lenders, and consolidating the state-owned institutions that dominate the sector. Nonetheless, the banks remain fragile, amid a perception that the reforms have not been aggressive enough.

India's economy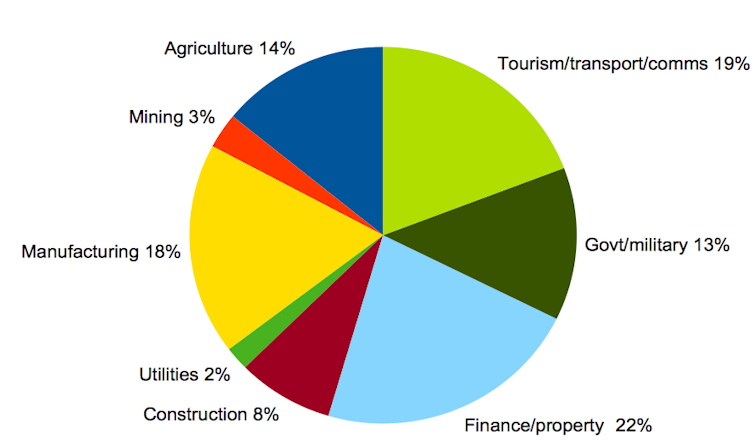 In the face of this problem, much of the demand for credit has been picked up by the so-called non-banking financial corporations. They are now responsible for about a fifth of all lending in the country, but they have been through turbulent times themselves lately, having become over-extended and due to problems with their funding model. This has made it harder for people to get loans for vehicles and mortgages. One knock-on effect has been a slump in the residential property market. Once again, the government has stepped in to recapitalise these institutions....
....
MORE