From Bloomberg:
Tesla Needs Billions to Meet Musk's Ludicrous Assembly Timeline
CEO says raising combination of equity and debt `makes sense'
Barclays analyst sees automaker selling $3 billion in stock
Tesla Motors Inc. may raise billions of dollars by selling stock to accelerate production plans, betting the benefits will be enough to outweigh the dilution of the share price.

When Chief Executive Officer Elon Musk pulled ahead the electric-car company's target to increase vehicle assembly to 500,000 a year to 2018 from 2020, he added that capital spending will increase by about 50 percent -- $750 million -- from the original budget for this year, which would probably require some fundraising.

The smallest and youngest publicly held U.S. automaker -- which sells models with a $10,000 optional Ludicrous Speed Upgrade -- faces huge capital expenditures as it ramps up its massive battery factory toward full production, adds tooling for a third model, expands sales and service operations globally, installs more superchargers, seeks to hire additional manufacturing experts and contemplates adding more vehicle-assembly capacity. Analyst Brian Johnson of Barclays projected a $3 billion equity raise sometime in the second quarter. At current stock prices, a transaction of that size would be about 14.5 million shares, an increase of 11 percent to the number of shares outstanding.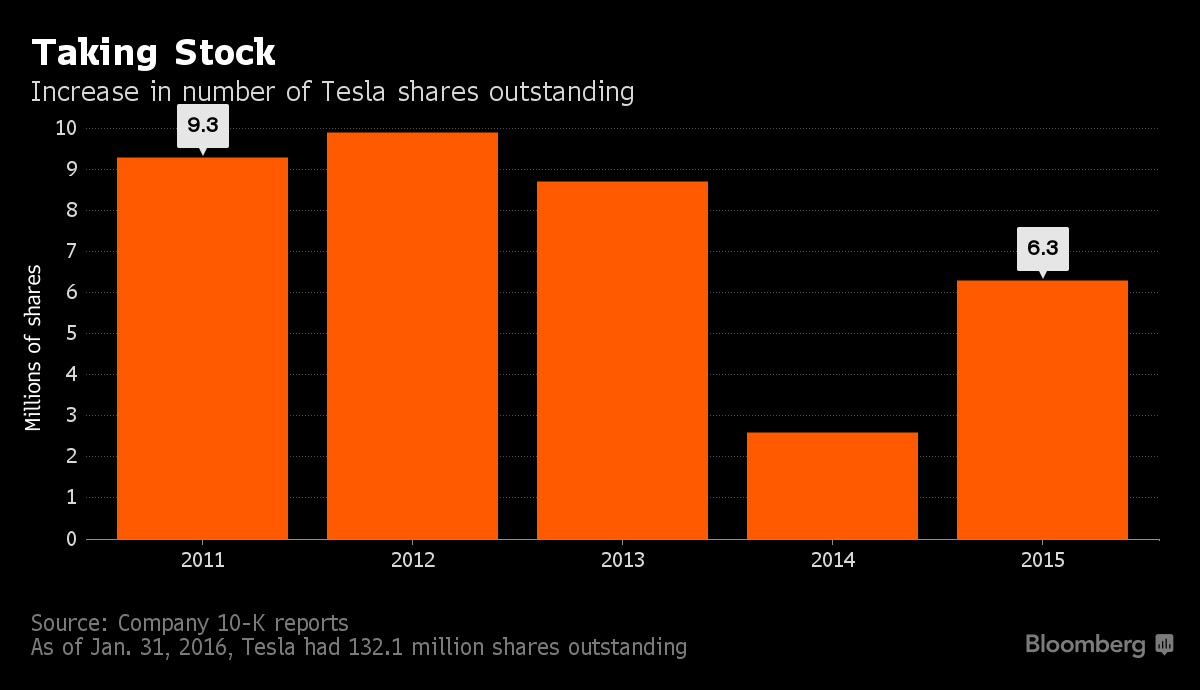 "With its ambitious plans that will require an incremental fundraising, we view Tesla as more of a cash-hungry startup unicorn than a traditional public company," wrote Johnson in a research note. "With Tesla likely to come to the market for a capital raise near-term, it's worth asking whether it deserves an up round or a down round."...MORE