At least once a year the Eastern seaboard sees a big storm and we try to be helpful.
From the Art of Manliness:
5 Ways to Tie a Scarf: Your 60-Second Visual Guide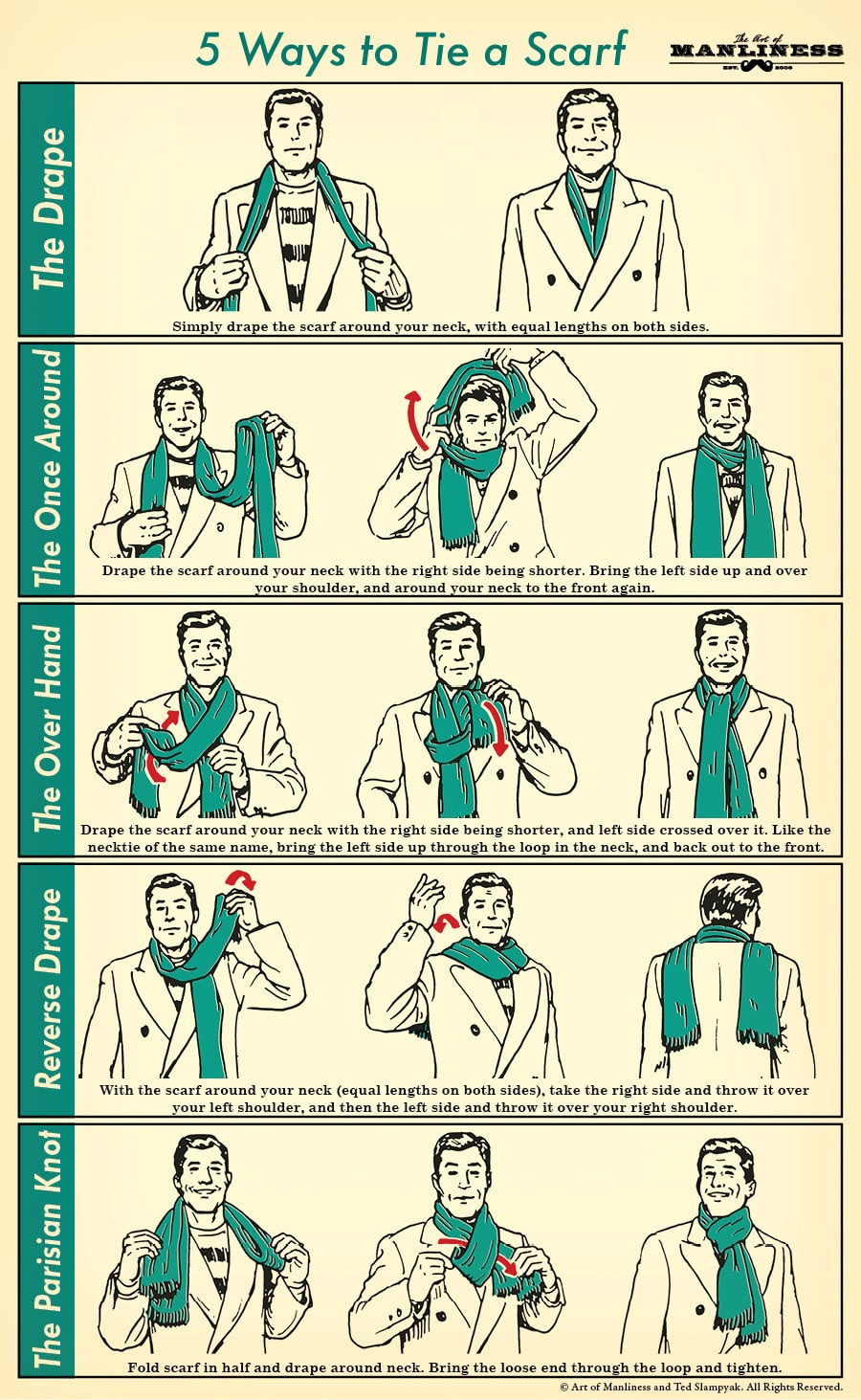 Scarves are a great way to stay toasty warm when the winter winds come biting. But many men don't know how to tie a scarf in a masculine and confident way. Using Antonio Centeno's article from a few years ago, we illustrated 5 of the best ways for a man to tie a scarf so you can see your options at a glance....MORE
Previously:
How to Make a Cooler/Table From A Whiskey Barrel
Drink a barrel of whiskey.
Follow instructions as best as you can.
From The Art of Manliness ...
For Our Friends in New York: "Watch Out for that Snowbank! How to Recover from 5 Types of Skids"
If that didn't help:
Handy Hints: How To get Your Car Unstuck
And, although not directly related to the storm, good advice at any time:
How to Enter a Room Like a Boss
One simple trick is backup singers.
Entering a room with at least three backing vocalists garners one immediate attention and respect....