From the Chicago Tribune:
'Godfather,' 'Barney Miller' actor Abe Vigoda dead at 94
Character actor Abe Vigoda, whose leathery, sunken-eyed face made him ideal for playing the over-the-hill detective Phil Fish in the 1970s TV series "Barney Miller" and the doomed Mafia soldier in "The Godfather," died Tuesday at age 94.
.
Vigoda's daughter, Carol Vigoda Fuchs, told The Associated Press that Vigoda died Tuesday morning in his sleep at Fuchs' home in Woodland Park, New Jersey. The cause of death was old age. "This man was never sick," Fuchs said.
.
Vigoda worked in relative obscurity as a supporting actor in the New York theater and in television until Francis Ford Coppola cast him in the 1972 Oscar-winning "The Godfather." Vigoda played Sal Tessio, an old friend of Vito Corleone's (Marlon Brando) who hopes to take over the family after Vito's death by killing his son Michael Corleone (Al Pacino). But Michael anticipates that Sal's suggestion for a "peace summit" among crime families is a setup and the escorts Sal thought were taking him to the meeting turn out to be his executioners.
.
"Tell Mike it was only business," Sal mutters to consigliere Tom Hagen (Robert Duvall) as he's led away....MORE
For many years we have checked in on Abe, going back to:
Friday, February 27, 2009
Update below.
I have no idea why this is in the bookmarks or why someone has a single page website devoted to Mr. Vigoda's mortal state. From
Abe Vigoda.com
:
Abe Vigoda is

alive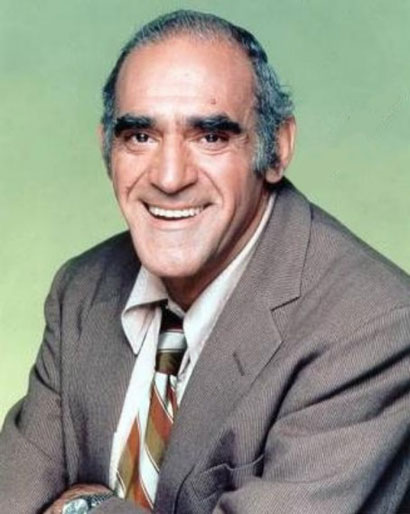 Page loaded Friday February 27 2009 8:44:54 AM PT
Reload page for update
Update:
It was brought to my attention that the link is probably related to this post from April '08
"
Buy Tin
":...
The Vigoda.com website initially returned a 404 message, Now it gives us: