Domino's was only the ninth biggest gainer on the Zen Trader list linked in March 26's "
The Best and Worst Performing Stocks Since the March 2009 Start of this Historic Bull Market
", table after the jump.
That said, this is one hell of a case study. There's a mini-MBA in this piece.
From Product Habits:
Startups can learn some of the most valuable lessons on product and marketing from the growth of the world's biggest pizza chain.

The story of Domino's Pizza is a hero's journey. It's a story of reinvention. Domino's had a 180-degree company overhaul and turned critics into superfans by being honest with themselves about their weaknesses. They took a huge, scary risk and completely scrapped and remade their core product: pizza.

At the same time, the company has been perceptive about where their true value is for customers. They know customers love them because they're convenient—and in recent years they've used technology to double down on the convenience and reliability that define the core of their brand.
This self-awareness, and the guts to act on it, has paid off. Now they're punching far above their weight class. Domino's stock has grown 90x from $2 to $180 since 2010. These growth rates dwarf those of Facebook, Google, Amazon, and Apple.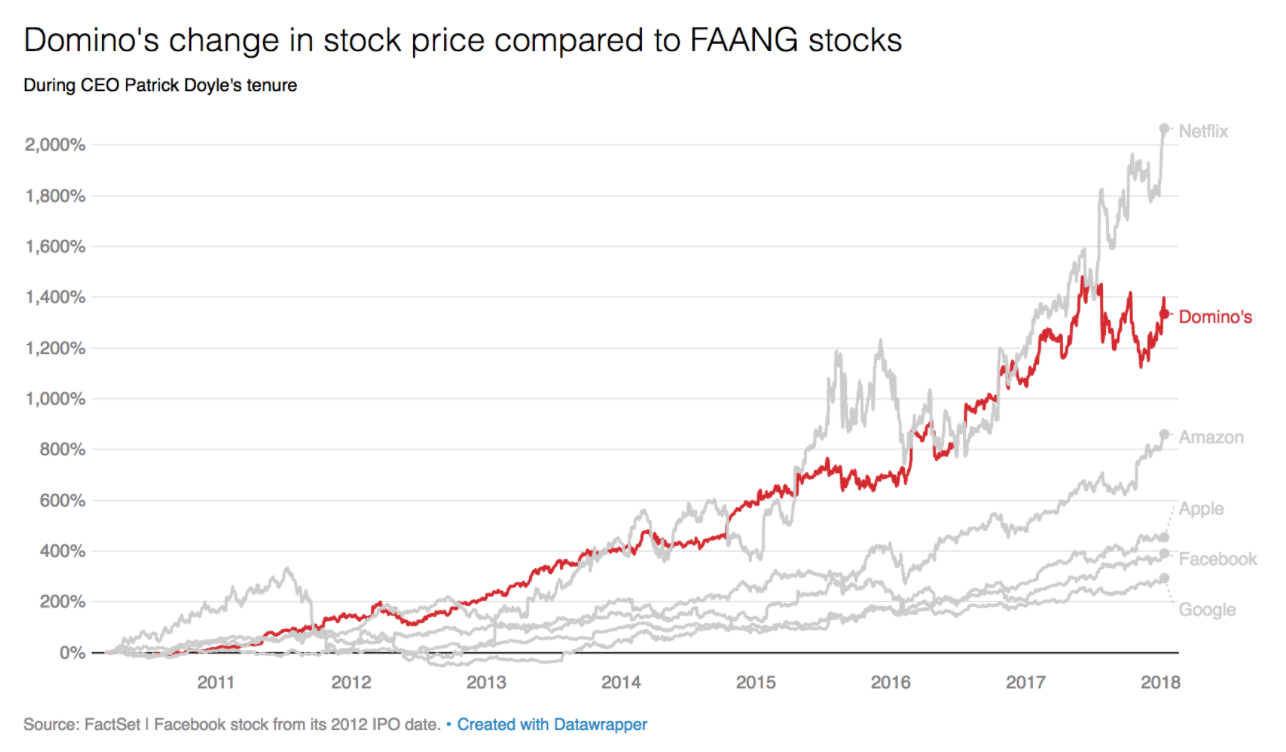 They're also seeing a ton of engagement and feedback on social media from customers-turned-brand-advocates.

Domino's Pizza went from being an underperforming company in a very traditional industry with a bad core product to an inspiring, once-in-an-industry example of flawless brand awareness, product development, and marketing.
The kicker is that they pulled it off by thinking like a startup. Let's take a closer look at how:


Domino's Pizza grew their company and brand in the early days and cemented their reputation for fast, cheap, convenient pizza delivery.
Domino's listened to—and acted on—customer feedback and completely recreated their pizza recipe in response to criticism about the terrible taste.
Domino's continued to reimagine ways to order pizza and is using all of the technology available to them to double down on convenience in ordering and delivery.

Go ahead and order a pizza while you read on—it will be there soon.

1960-2007: Convenience as a brand
Fifty years before Apple released its brand-defining iPhone, forty years before Salesforce brought software to the cloud, and thirty years before Tim Berners-Lee invented the World Wide Web, two brothers started a pizza company that would become an innovator in business and technology and one of the most loved brands in America.

The winding hero's journey from growing franchise to public embarrassment to—finally—the stock-picker favorite began with some of the same best practices that we use in business today. Domino's built a strong foundation for longevity because they understood their own core value and knew what their market wanted.

Now, almost sixty years later, they're still growing at a crazy pace. Their pace of innovation is putting other food brands, and even tech companies, to shame.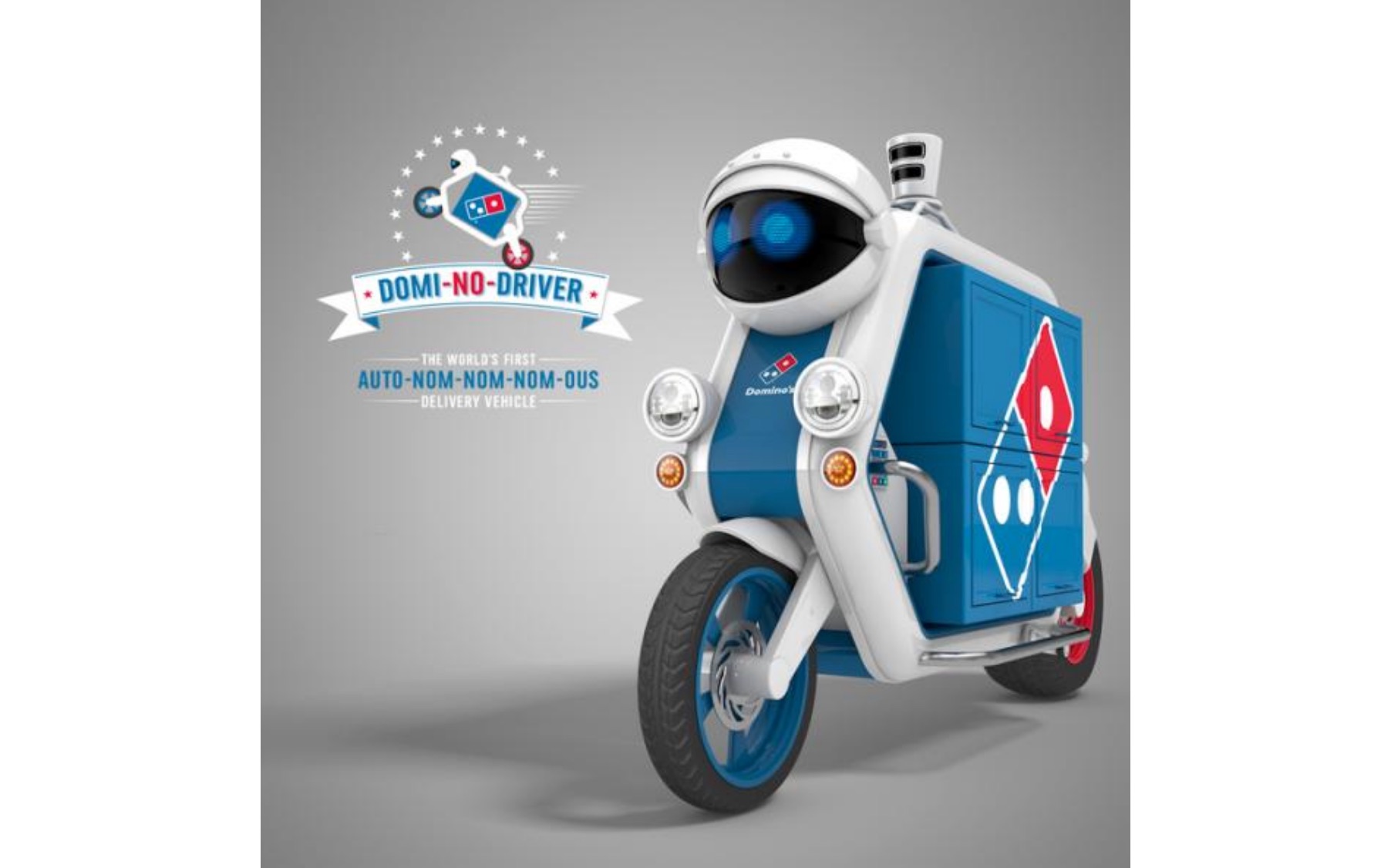 In 2017, Domino's began testing self-driving delivery vehicles. [Source]
And though their delivery guarantees, marketing campaigns, and even the pizza itself have gone through radical changes, most of their core principles are the same.

When Tom and Jim Monaghan took over an old pizza parlor in 1960 and started growing their own pizza business, they hit the top moves from the basic business playbook. Tom and Jim did a ton of research about the pizza industry and the competitors. They thought carefully about operations behind the scenes as they franchised and scaled. They entered into the market with one product, pizza, and began to expand out into a pizza ecosystem by adding new products like Cheesy Bread and Cinna Stix....MUCH, MUCH MORE
As mentioned, a major case study that we'll probably be referring back to.
And as promised,
Zen Trader's Top 10
: