Reaction to the style at first glance: "Ewww, that's a bit much even for Califauxnia " but then...
From Curbed San Francisco:
Jazz guitarist lists Pebble Beach mansion for $40 million
Comes with seven fireplaces from castles in England and France
Boasting cobblestones from London, leaded windows, exposed beams and trusses, seven fireplaces from English and French castles, and a fountain pulled from Roman aqueducts, it's hard to imagine this mega property isn't located high atop a mountain in Europe. Au contraire. This eye-popping estate can be found in tony Pebble Beach.

Purchased in the 1990s by Ron Wright, a jazz guitarist and real-estate investor, and his wife, Madeline, the couple "renovated an existing property and rebuilt it with a lot of 'blood, sweat and tears,'" according to Wall Street Journal. Completed in 2004, the French and English Tudor-style home is a special kind of place for a special kind of buyer.

"Mr. Wright, 59, previously tried to sell the property off-market for an undisclosed price, but this is the first time it has been formally listed for sale," notes WSJ. "He said the home is not exactly his style and he wants to move on to something different."
Featuring four beds, four and a half baths, and 7,403 square feet, 3208 17 Mile Drive brings to mind storybook homes but on a much larger scale. The main property consists of three bedrooms, while a detached guest house comes with one bedroom, one bath, and a full kitchen....
Beamed ceilings aren't tacky per se, some examples we've posted over the years seem to fit right in:
This hammer beam style really opens up the space


Can't argue with a minstrels' gallery either.
And:
Look Inside the Most Expensive House on Earth
An exclusive tour of Villa Les Cèdres, a 187-year-old mansion now for sale along the coast of Saint-Jean-Cap-Ferrat.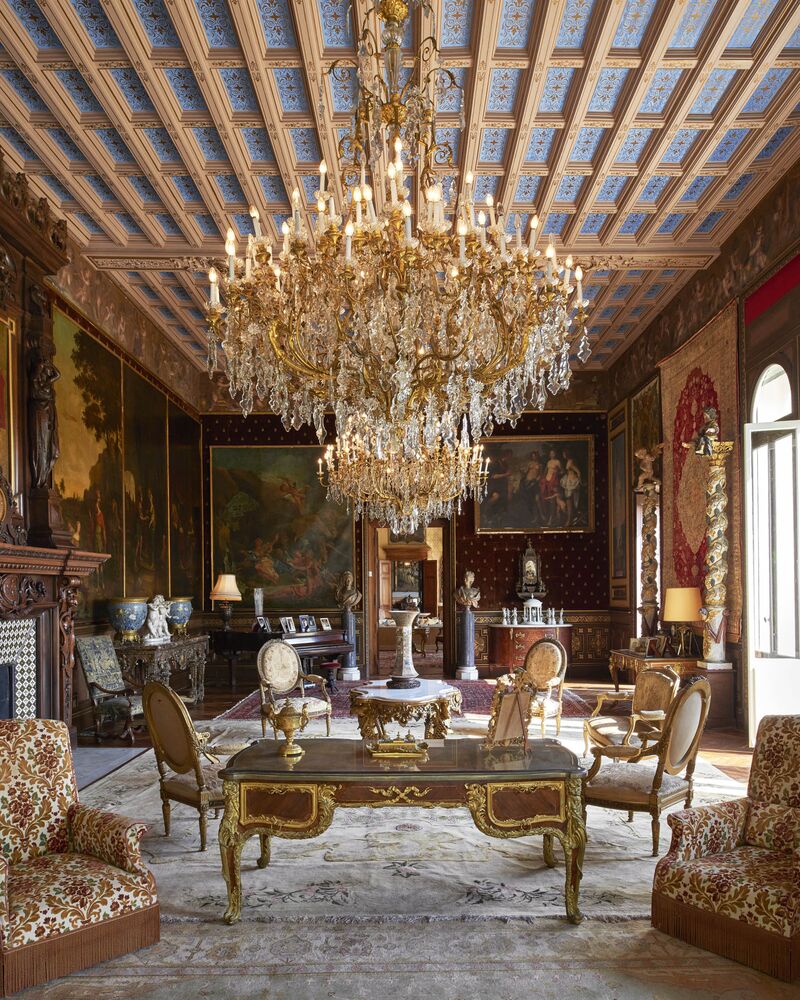 A living room at Villa Les Cèdres.
Then there was:
Whoever buys the villa, listed by the US-based property agency Handsome Properties International, will also get their hands on the original deed, which describes the Sistine Chapel painter as "a dear sculptor and Florentine citizen"....
So it's not a knee-jerk reaction but stuff like this kitchen doesn't have much of a Pebble Beach feel to it:
But then...
Oh.