Following up on Jan. 9's "
Dear Europe: Arctic Oscillation About to Go Negative, Try to Stay Warm
".
Here are the latest index values from NOAA's Climate Prediction Center: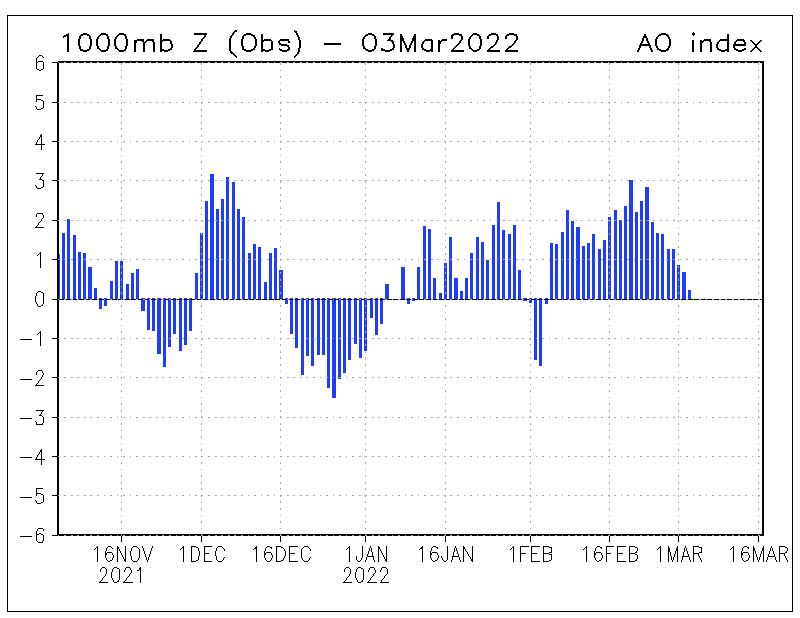 And here are some of this morning's British headlines"
Telegraph:
Big freeze to hit Britain as temperatures plummet to -10C
Daily Mirror:
UK weather: Temperatures set to plummet to -10C this week as parts of Britain wake up to snow - pics
You don't know where the Arctic 'fence' will open and the timing is always iffy.
If the gates were to open over the U.S. Northwest all that -50F air over Fairbanks would come spilling into the contiguous Lower 48.
Here's the quick tutorial from the Jan. 9 post:
Technically, the Arctic Oscillation is a measure of atmospheric pressure variations at sea level north of 20N latitude. Where an Arctic high develops affects weather thousands of miles away....
Finally:
Here are the ensemble model runs at NOAA's Climate Prediction Center.
For a major change the index has to go below and stay below the zero line for at least a few weeks