Looking at today's map two things stand out.
The drought in the desert southwest is not going away anytime soon
The best pasta wheat in the world, grown in North Dakota, may be in trouble.
From the University of Nebraska - Lincoln, this week's map compared with four weeks ago:
February 23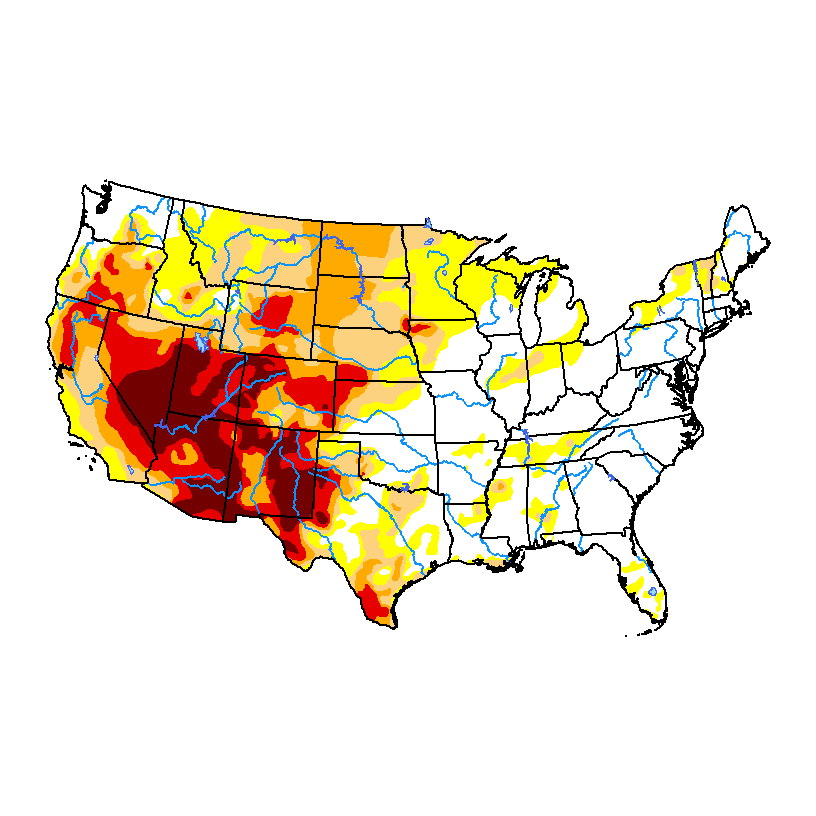 March 23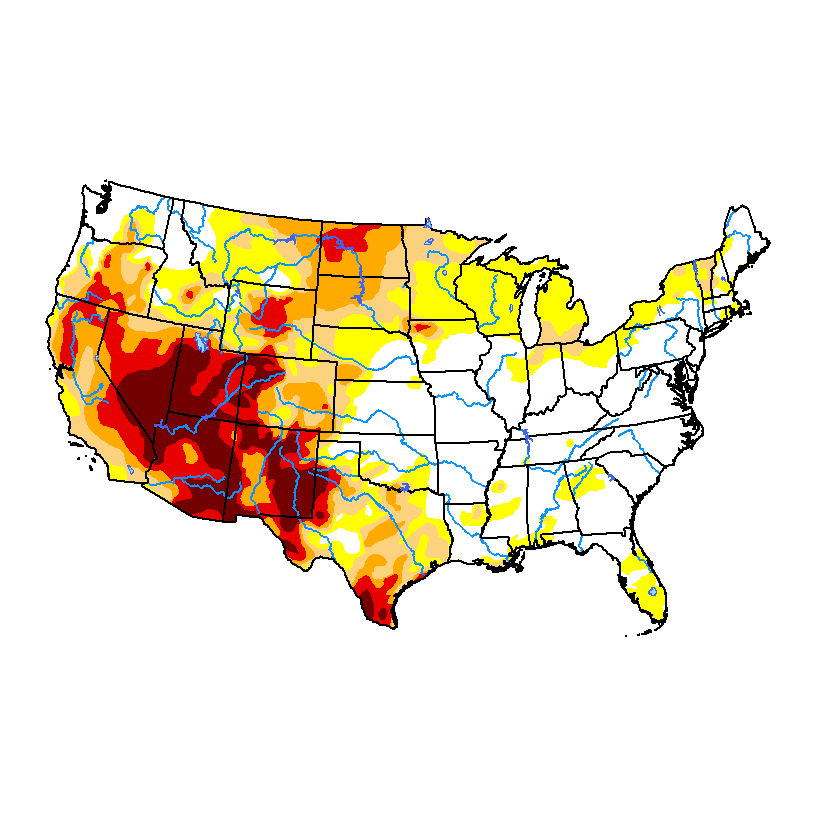 Some improvement in the center of the country east through Illinois, Indiana, and Tennessee.