The U.S. enjoyed its fourth warmest January in the last 117 years as the freeze descended on Europe, with some areas of the high plains running 10°F above the 30-year average.
That began to change in the last week as a second "gate" opened to release some of the Godawful cold over the North American Arctic.
Fairbanks has warmed to the 20°F range from the -51° of a couple weeks ago as warmer air rushed in to replace the cold heading south.
Here are the ensemble model runs for the Arctic Oscillation: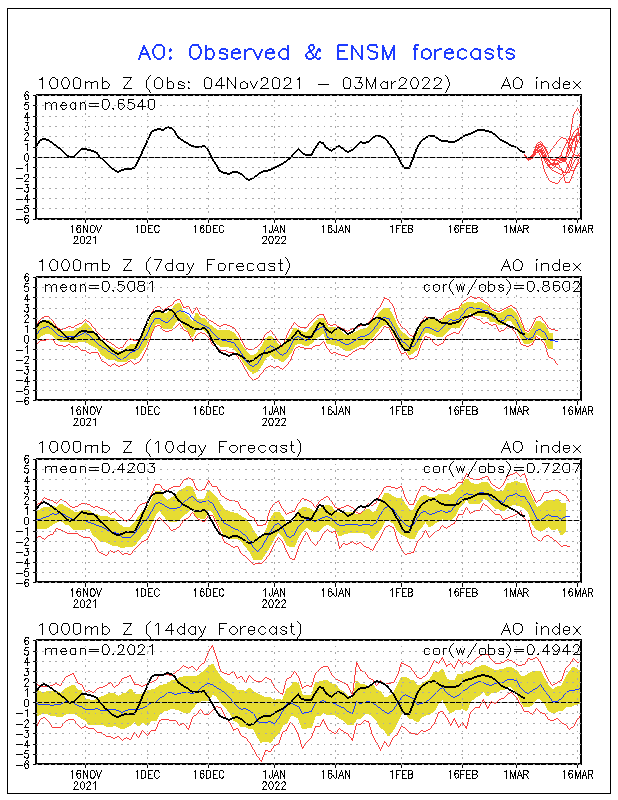 It appears the index will return to the positive range this week with warming kicking in with a seven-or-so day lag.
Sell your Gazprom.
Previously:
Jan. 9 2012
Dear Europe: Arctic Oscillation About to Go Negative, Try to Stay Warm
January 30, 2012
Brrrr: Arctic Oscillation Goes Deeply Negative, Here Comes Winter
January 31 2012
Bitter cold in Alaska and Europe Although Alaska's -79°F Reading is Bogus