Following up on November 13's "
Farmers Around The World Complain, It's What They Do: However, In India...
":
Two from AgroInsurance:


India - Monkey raids cause huge crop loss


Thirthahalli MLA Araga Jnanendra claimed that about ₹2,000 crore is the estimated crop loss due to monkey raids on areca, paddy and coconut plantations in Shivamogga alone every year. Mr. Jnanendra, who had led a delegation of MLAs from Shivamogga district to Chief Minister B.S. Yediyurappa to convince him about the need to set up a monkey park, said the government's positive response to their demand had given hope to farmers of the district. "Monkey raids have become a nightmare for farmers of Malnad districts....MORE

And:
India - Elephants damage crops in 200 acres...
From India.com, December 2:
Farmer Paints His Dog to Look Like A Tiger To Scare Away Monkeys In Karnataka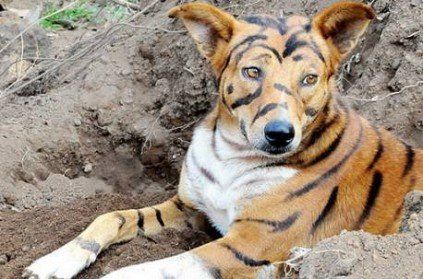 He stumbled upon this idea after seeing a farmer using a tiger-like doll as a
scarecrow near Bhatkal in Uttara Kannada district about four years ago.
Shivamogga: It's a common practice for farmers to use scarecrows to scare away animals but a farmer from Karnataka took it a step further!

Srikant Gowda, a farmer from Karnataka's Shivamogga who has been struggling to keep his crops safe from monkey infestations, came up with a bizarre idea. He painted orange and white stripes on his dog, to make him look like a tiger and scare away the monkeys....MORE
In other monkey news:
"How scientists taught monkeys the concept of money. Not long after, the first prostitute monkey appeared"