From Bloomberg:
Billionaire hedge fund manager Dan Loeb said he's building bets against stocks that surged because companies are relying too much on dubious financial metrics.

"There's been some real sloppiness in accounting, and this move toward using adjusted Ebitda and adjusted earnings has produced some companies that I think are trading on valuations that are not supported by the real numbers," Loeb said Wednesday in a conference call held by Third Point Reinsurance Ltd., referring to earnings before interest, taxes, depreciation and amortization. "We've seen some real themes that favor the type of short selling that we do."

Loeb, who oversees investments for the insurer, said there are several shifts in recent months that make shorting more attractive. He cited increased volatility, a more tempered economic outlook and a rally that may have lost momentum.

"It's a lot easier for us to find shorts and not get overcome by a rising market tide that could lift all stocks," he said.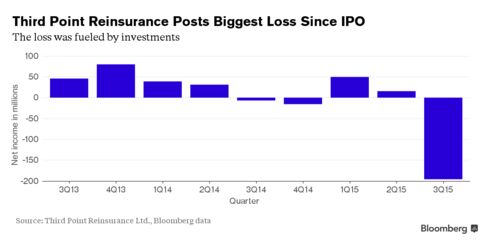 Loeb said he now has more short wagers against individual companies than long ones. He didn't name securities that he expects to fall, but said "there are certain industries that we see that are deteriorating where we have made some bets."...MORE