From Bloomberg:
Dmitry Rybolovlev sold three works for an estimated $100 million loss and stands to lose even more in upcoming auctions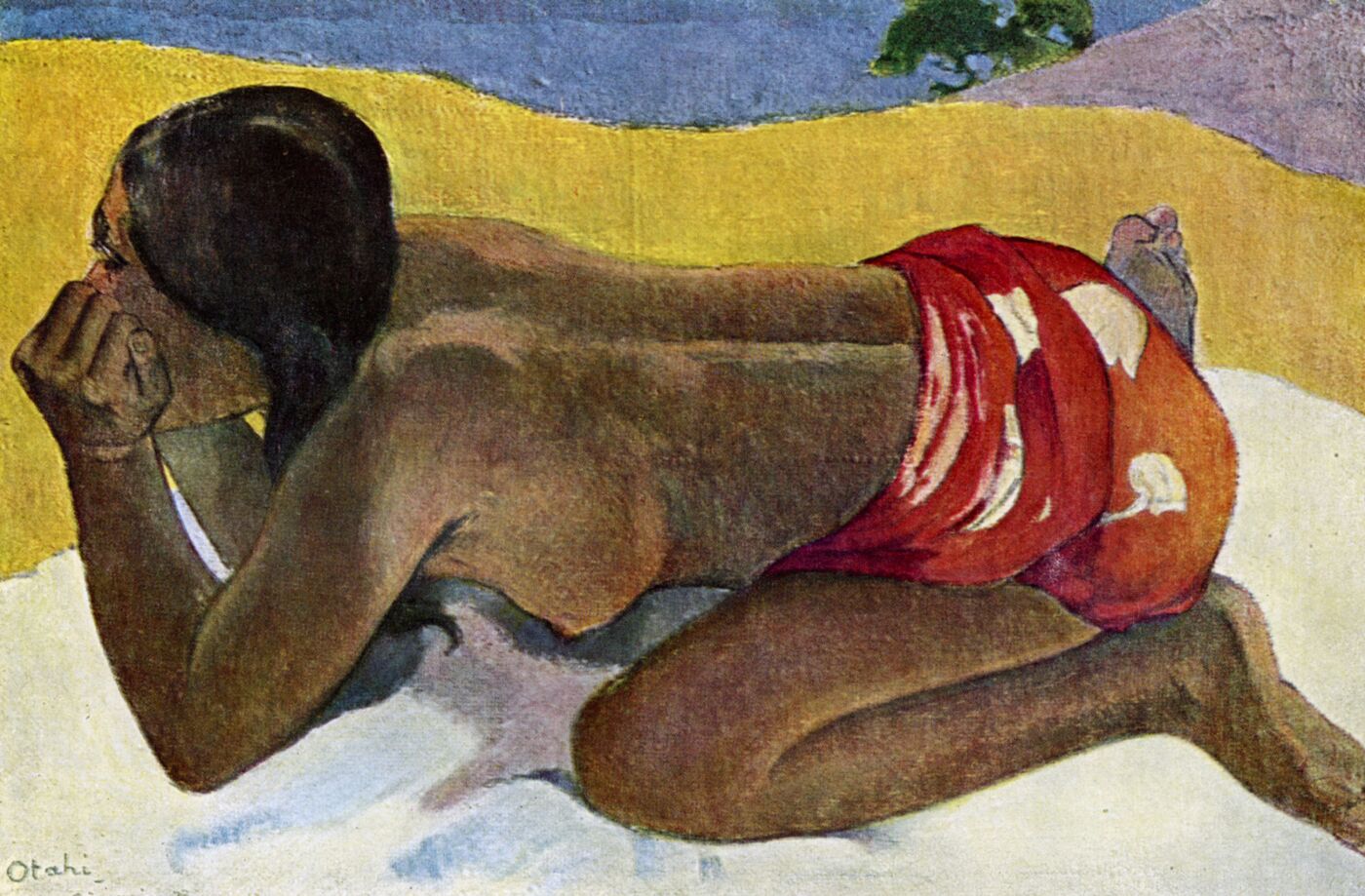 "Otahi" (1893) by Paul Gauguin recouped "less than $50 million"
according to court documents, a loss on the $120 million purchase price.
It was meant to be one of the world's top collections of 20th century art, anchored by Amedeo Modigliani nudes and Claude Monet water lilies.

But two years after Dmitry Rybolovlev sued his dealer, alleging he was overcharged by as much as $1 billion, the Russian fertilizer magnate is unloading works he acquired at often record prices. He has already sold three for a loss totaling an estimated $100 million, and is offering five more at Christie's auctions in London starting next week, some for a fraction of their purchase prices.
Rybolovlev—whose fortune totals about $9.8 billion according to the Bloomberg Billionaires Index—invested about $2 billion in 38 works, from Leonardo da Vinci to Pablo Picasso. They were procured privately by Swiss art dealer Yves Bouvier, better known for creating a network of tax-free art storage warehouses in Singapore and Luxembourg.

Rybolovlev was among new buyers from Russia, China and other emerging economies who drove an unprecedented expansion of the art market in the past decade. Booming wealth created a network of collectors hungry for trophies by top modern and contemporary Western artists and willing to pay almost anything. Between 2003—the year Rybolovlev met Bouvier—and 2014, global sales more than tripled to $68 billion.

Since then, the market has contracted, and some of the art world's most expensive pieces have been resold for less than their purchase price, mired in lawsuits and investigations.

The biggest of these disputes began in February 2015, when Rybolovlev filed a criminal complaint against Bouvier in Monaco, claiming the dealer fraudulently misrepresented his acquisition costs. Rybolovlev, 50, has been selling off the pieces privately and at auction—some for steep losses, according to calculations based on court filings, art catalogues, auction results and people familiar with the transactions. Prices of euro- and pound-denominated purchases were converted using exchange rates at the time.

Two Rybolovlev trusts in the British Virgin Islands recouped "less than $50 million" when the Russian sold Paul Gauguin's "Otahi," according to court papers they filed in New York. That's about 60 percent below the $120 million Rybolovlev paid. In November 2015, he sold Gustav Klimt's "Wasserschlangen II" for $170 million, down from the $183.8 million purchase price. In May 2016, his Auguste Rodin sculpture, "L'Eternel Printemps," fetched $20.4 million, an auction record for the artist but less than a half the $48.1 million he paid.

"The gulf between Christie's estimates and the original purchase prices of the works is a further illustration of the unprecedented scale and audacity of the fraud that the plaintiffs allege was perpetrated by Mr. Bouvier," Sergey Chernitsyn, a representative of the Rybolovlev Family Office, said in an e-mailed statement. The office is an umbrella organization for the trusts.



Bouvier, 53, was arrested and held overnight by Monaco police after Rybolovlev's 2015 complaint. His lawyer, Ron Soffer, said he's confident Morgan Raymond, the Monaco magistrate investigating the criminal complaint, will decide not to charge Bouvier formally and will dismiss the case. Raymond declined to comment through his clerk....
...
Works Still To Be Auctioned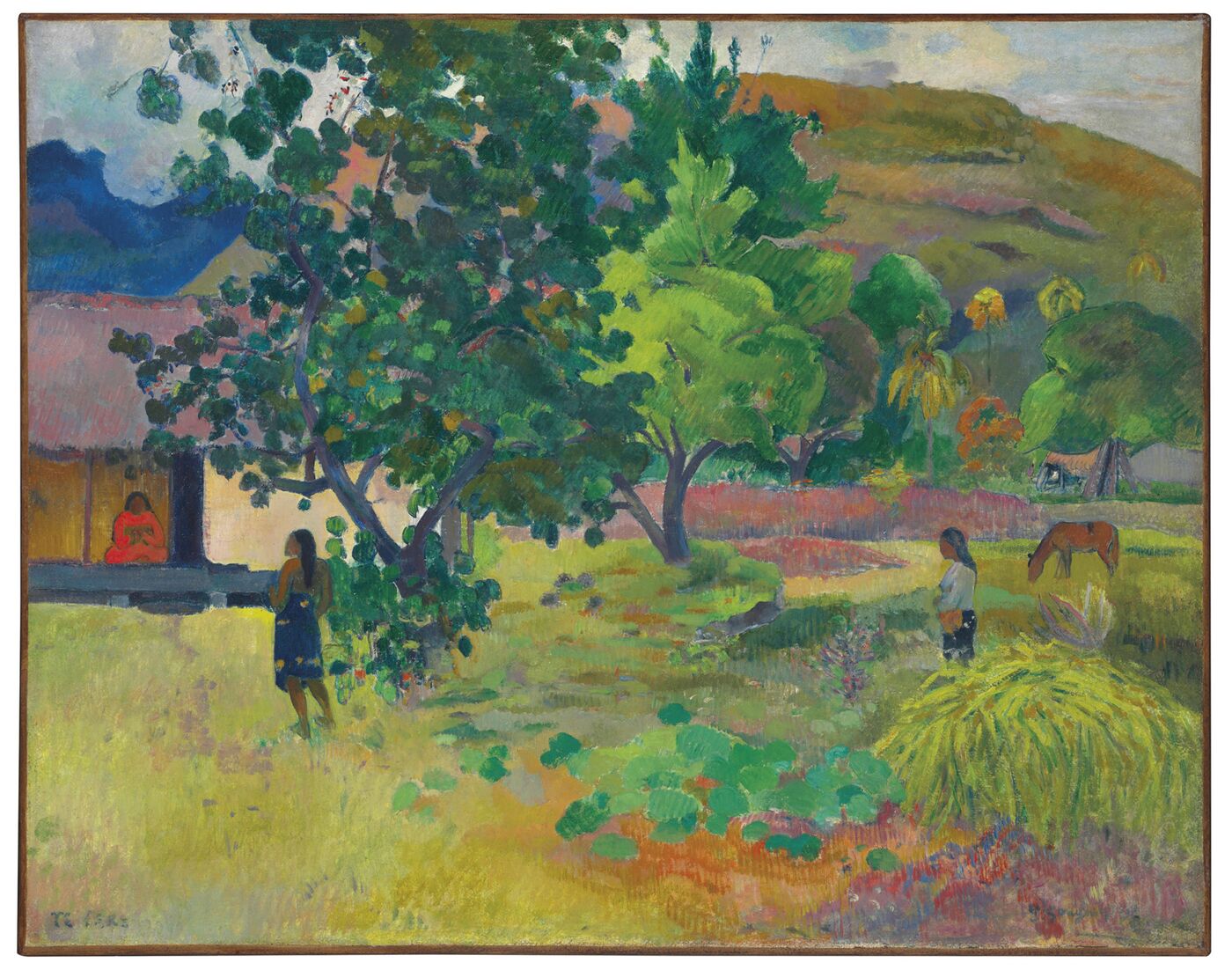 "Te Fare (La Maison)" (1892) by Paul Gauguin
Bought: $85 million
Christie's estimate: $15 million-$22.4 million
...
MUCH MORE
Even though much of what Rybolovlev bought wasn't premier cru, to mix vices, it's not as though the Gauguin market fell out of bed. As noted earlier this month in
"Sotheby's Hires Wall Street Vet to Head Private Sales" (BID)
this pretty picture changed hands for quite a bit of loot in 2015:
Gauguin, When Will You Marry?
$300 million February 2015
Previously on the fruits o'fertilizer saga:
Oprah Said to Snag $150 Million Selling Klimt to Chinese Buyer
Big Money: What Geneva's Art King Lost in Battle with Russian Billionaire
Big Money: "What Did Sotheby's Know And When Did They Know It"
Dirty deeds, not dirt cheap.
It's pretty well established that the punishment for an agent's breach of the duty of loyalty to his principal is death.
At least in Russia at any rate
Art: War Between the 'Freeport King' and the Oligarch and How Dmitry Rybolovlev Made a Quick $300 Million
"Oligarchs and Orchestras: Inside Luxembourg's Secretive Low-Tax 'Fortress of Art' Warehouse"
The Power of Potash: Russian Billionaire Part of Record Deal For Trump Mansion