(not) a Henry Blodget production.
From Motherboard:
Redditors Made 'Meme Insider,' a Completely Insane Magazine About Memes
Day traders may have CNBC, but meme traders have 'Meme Insider.'
Do you want to know more about memes—like really know about them, in ways knowyourmeme.com simply can't address? Is Encyclopedia Dramatica too dramatically trollish for you, 4chan too poorly curated?

Then consider Meme Insider, a volunteer-run publication now in its second issue. The magazine, available for free in .pdf format, is associated with Meme Economy, a section of Reddit where individuals discuss trends in meme usage.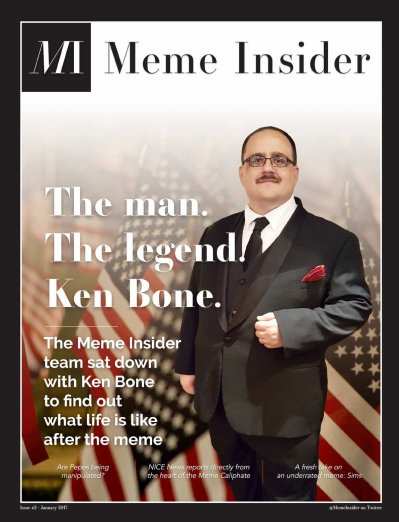 Like the NASDANQ, a related Meme Economy production intended to eventually serve as a virtual stock market enabling users to track popular memes and bid up their value, Meme Insider appears both totally sincere and strangely apolitical. An article on Pepe in the second issue, for example, focuses on the frog's "durability as a meme" rather than its association with the alt-right, and winds up projecting steady long-term returns for it in spite of a recent sharp decrease in usage. Another piece suggests that meme aficionados buy low on "idiosyncratically undervalued" Sims memes....MUCH MORE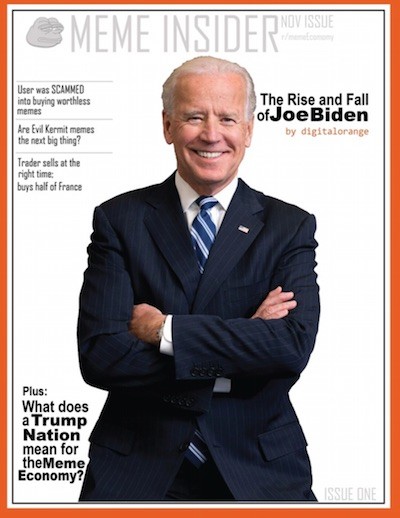 A version of the cover of the first issue of Meme Insider