From RT: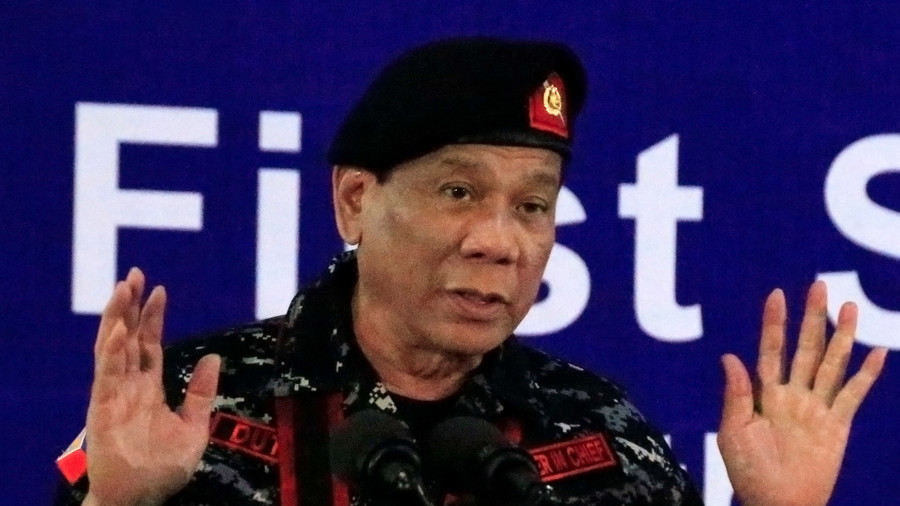 Tough-talking Philippines leader Rodrigo Duterte has ordered law enforcement to shoot him if he ever pursues dictatorship ambitions and stays in power longer than the constitution allows.

"If I overstay and wanted to become a dictator, shoot me, I am not joking," the president told the troops on Monday. "If I extend my term even by just one day, I am now asking the Armed Forces of the Philippines and the Philippines National Police not to allow me or anybody else to mess with the constitution," Duterte warned.

It is a "solemn duty" of the military and police to defend the constitution, which only stipulates a single six-year presidential term.

"It is your job to protect the constitution and to protect the people," Duterte told the troops. The president said soldiers are even allowed to use all of their ammunition to take him down if necessary, reported Rappler.
...
MORE
In calmer Philippines news:
Violent explosion at the Philippines' most active volcano, 'hazardous' eruption expected
***