They say it was all about the risks you are willing to take on.
From Aeon Magazine:
We live in a golden age of technological, medical, scientific and social progress. Look at our computers! Look at our phones! Twenty years ago, the internet was a creaky machine for geeks. Now we can't imagine life without it. We are on the verge of medical breakthroughs that would have seemed like magic only half a century ago: cloned organs, stem-cell therapies to repair our very DNA. Even now, life expectancy in some rich countries is improving by five hours a day. A day! Surely immortality, or something very like it, is just around the corner.




The notion that our 21st-century world is one of accelerating advances is so dominant that it seems churlish to challenge it. Almost every week we read about 'new hopes' for cancer sufferers, developments in the lab that might lead to new cures, talk of a new era of space tourism and super-jets that can fly round the world in a few hours. Yet a moment's thought tells us that this vision of unparalleled innovation can't be right, that many of these breathless reports of progress are in fact mere hype, speculation – even fantasy.




Yet there once was an age when speculation matched reality. It spluttered to a halt more than 40 years ago. Most of what has happened since has been merely incremental improvements upon what came before. That true age of innovation – I'll call it the Golden Quarter – ran from approximately 1945 to 1971. Just about everything that defines the modern world either came about, or had its seeds sown, during this time. The Pill. Electronics. Computers and the birth of the internet. Nuclear power. Television. Antibiotics. Space travel. Civil rights.




There is more. Feminism. Teenagers. The Green Revolution in agriculture. Decolonisation. Popular music. Mass aviation. The birth of the gay rights movement. Cheap, reliable and safe automobiles. High-speed trains. We put a man on the Moon, sent a probe to Mars, beat smallpox and discovered the double-spiral key of life. The Golden Quarter was a unique period of less than a single human generation, a time when innovation appeared to be running on a mix of dragster fuel and dilithium crystals.




Today, progress is defined almost entirely by consumer-driven, often banal improvements in information technology. The US economist Tyler Cowen, in his essay The Great Stagnation (2011), argues that, in the US at least, a technological plateau has been reached. Sure, our phones are great, but that's not the same as being able to fly across the Atlantic in eight hours or eliminating smallpox. As the US technologist Peter Thiel once put it: 'We wanted flying cars, we got 140 characters.'
Economists describe this extraordinary period in terms of increases in wealth. After the Second World War came a quarter-century boom; GDP-per-head in the US and Europe rocketed. New industrial powerhouses arose from the ashes of Japan. Germany experienced its Wirtschaftswunder. Even the Communist world got richer. This growth has been attributed to massive postwar government stimulus plus a happy nexus of low fuel prices, population growth and high Cold War military spending.




But alongside this was that extraordinary burst of human ingenuity and societal change. This is commented upon less often, perhaps because it is so obvious, or maybe it is seen as a simple consequence of the economics. We saw the biggest advances in science and technology: if you were a biologist, physicist or materials scientist, there was no better time to be working. But we also saw a shift in social attitudes every bit as profound. In even the most enlightened societies before 1945, attitudes to race, sexuality and women's rights were what we would now consider antediluvian. By 1971, those old prejudices were on the back foot. Simply put, the world had changed.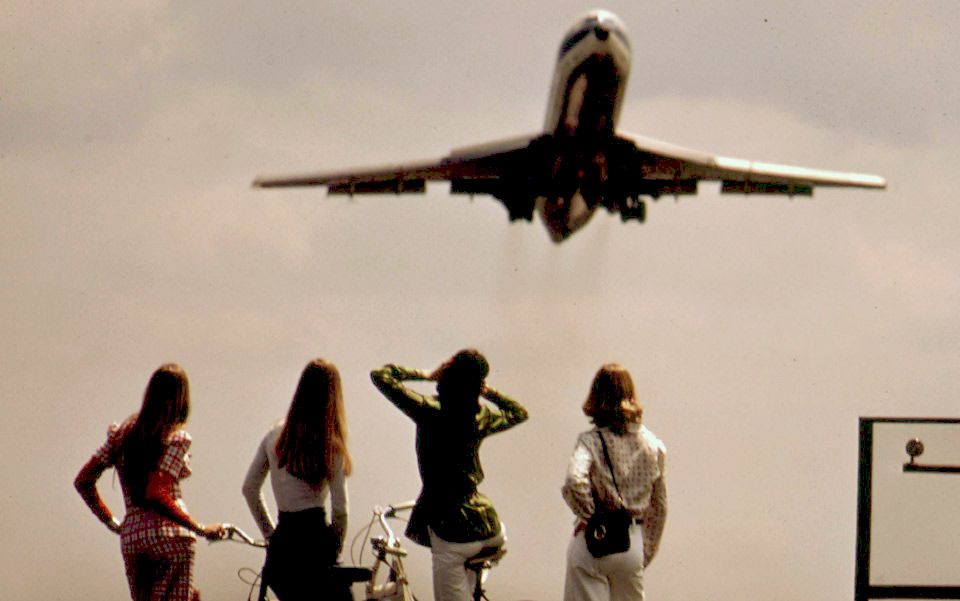 B

ut surely progress today is real? Well, take a look around. Look up and the airliners you see are basically updated versions of the ones flying in the 1960s – slightly quieter Tristars with better avionics. In 1971, a regular airliner took eight hours to fly from London to New York; it still does. And in 1971, there was one airliner that could do the trip in three hours. Now, Concorde is dead. Our cars are faster, safer and use less fuel than they did in 1971, but there has been no paradigm shift.




And yes, we are living longer, but this has disappointingly little to do with any recent breakthroughs. Since 1970, the US Federal Government has spent more than $100 billion in what President Richard Nixon dubbed the 'War on Cancer'. Far more has been spent globally, with most wealthy nations boasting well-funded cancer‑research bodies. Despite these billions of investment, this war has been a spectacular failure. In the US, the death rates for all kinds of cancer dropped by only 5 per cent in the period 1950-2005, according to the National Center for Health Statistics. Even if you strip out confounding variables such as age (more people are living long enough to get cancer) and better diagnosis, the blunt fact is that, with most kinds of cancer, your chances in 2014 are not much better than they were in 1974. In many cases, your treatment will be pretty much the same.




For the past 20 years, as a science writer, I have covered such extraordinary medical advances as gene therapy, cloned replacement organs, stem-cell therapy, life-extension technologies, the promised spin-offs from genomics and tailored medicine. None of these new treatments is yet routinely available. The paralyzed still cannot walk, the blind still cannot see. The human genome was decoded (one post-Golden Quarter triumph) nearly 15 years ago and we're still waiting to see the benefits that, at the time, were confidently asserted to be 'a decade away'. We still have no real idea how to treat chronic addiction or dementia. The recent history of psychiatric medicine is, according to one eminent British psychiatrist I spoke to, 'the history of ever-better placebos'. And most recent advances in longevity have come about by the simple expedient of getting people to give up smoking, eat better, and take drugs to control blood pressure.




There has been no new Green Revolution. We still drive steel cars powered by burning petroleum spirit or, worse, diesel. There has been no new materials revolution since the Golden Quarter's advances in plastics, semi-conductors, new alloys and composite materials. After the dizzying breakthroughs of the early- to mid-20th century, physics seems (Higgs boson aside) to have ground to a halt. String Theory is apparently our best hope of reconciling Albert Einstein with the Quantum world, but as yet, no one has any idea if it is even testable. And nobody has been to the Moon for 42 years.




Why has progress stopped? Why, for that matter, did it start when it did, in the dying embers of the Second World War?




O

ne explanation is that the Golden Age was the simple result of economic growth and technological spinoffs from the Second World War. It is certainly true that the war sped the development of several weaponisable technologies and medical advances. The Apollo space programme probably could not have happened when it did without the aerospace engineer Wernher Von Braun and the V-2 ballistic missile. But penicillin, the jet engine and even the nuclear bomb were on the drawing board before the first shots were fired. They would have happened anyway.




Conflict spurs innovation, and the Cold War played its part – we would never have got to the Moon without it. But someone has to pay for everything. The economic boom came to an end in the 1970s with the collapse of the 1944 Bretton Woods trading agreements and the oil shocks. So did the great age of innovation. Case closed, you might say.




And yet, something doesn't quite fit. The 1970s recession was temporary: we came out of it soon enough. What's more, in terms of Gross World Product, the world is between two and three times richer now than it was then. There is more than enough money for a new Apollo, a new Concorde

and

a new Green Revolution. So if rapid economic growth drove innovation in the 1950s and '60s, why has it not done so since?...

MORE