Quoting the intro to Sunday's "
Barron's Cover: "Time to Buy Bank Stocks" (BKX; XLF)
":
We've been saying for a while now that equities are in that phase where it's almost impossible to have a bull market without the participation of the the financial stocks, some links below....
Today both the KBW bank stock index (BKX) and the ETF for the S&P 500 financial sector (XLF) dramatically under performed the S&P and DJIA:
BKX down 3.24%, XLF down 2.77% vs 1.87% for the S&P and 1.80% for the Dow.
From iBankCoin:
I love a good banking crisis. I have a portion of my net worth in hard assets, diamonds, gold bars and collectibles. I am fully prepared for the coming collapse, with all of its grande trimmings.

I've pointed out here, numerous times, the extent of debt in the basic resource space. The distressed debt is somewhere between $700-$999 billion–pick and choose your spots.

I've pointed out the southwest banking sector and how they just want to die. But there's a broader story here, a narrative that cannot be told with fundamentals yet. Just like in 2008, banks are hiding their bodies and lying about exposure. But the stock price action never lies.
Here are the worst performing bank stocks of 2016, worldwide.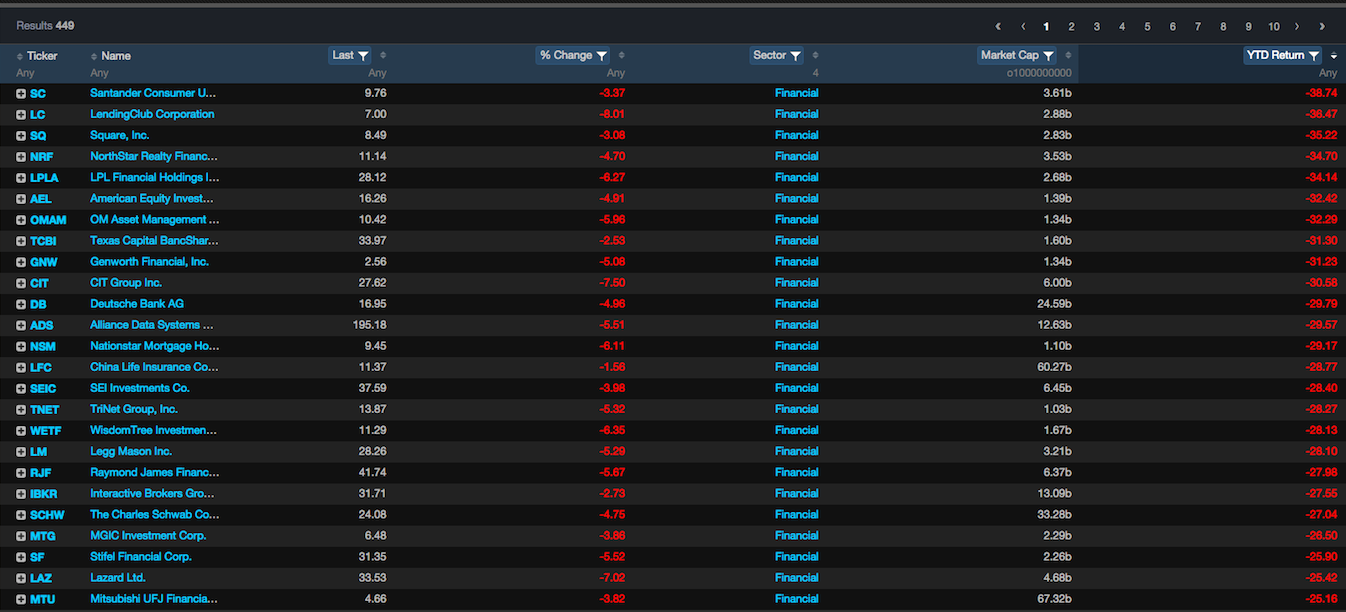 MORE