Via a reader who knows a big deal when he sees one. This very lucrative business is the reason the banks rallied against the initial sale talks of the London Metals Exchange back in December-January.
The exchange mollified the banks and the sale looks to go ahead with The ICE, NYSE Euronext, the CME and the Shanghai Futures Exchange and Singapore Exchange Ltd. on the short list.
From Reuters:
Wall Street's biggest banks are locked in an increasingly frantic struggle with the Federal Reserve over the right to retain the jewels of their commodity trading empires: warehouses, storage tanks and other hard assets worth billions of dollars.

While the battle over proprietary trading and new derivatives regulations has taken place largely in public view since the 2008 financial crisis, the fight by JPMorgan Chase, Morgan Stanley and Goldman Sachs to retain or expand their prized physical commodity operations - most acquired in only the past six years - has remained hidden.

The debate is nearing an inflection point: Within 18 months, the Fed will likely either allow banks more freedom to invest in the physical commodity world than ever; or force them to sell off the assets that many banks are counting on to buttress their trading books at a time when they are already vulnerable because of intensifying competition and new trading curbs.

The banks are now locked in deep debate with the Fed, multiple sources involved in the discussions told Reuters. Goldman and Morgan Stanley argue the right to own such assets is 'grandfathered' in from their lightly-regulated investment banking days, or that at least they should be allowed to retain them as "merchant banking" investments, kept segregated from the trading desks.
But regulators and lawmakers may not be in the mood to give way. Banks are under pressure to reduce risk on their balance sheet; as commodity prices rise again, they may face more allegations that they could use these assets to drive prices higher or lower, squeezing them for trading profits.

"The Fed's not going to be terribly accommodating," said Oliver Ireland, a former associate counsel to the U.S. Federal Reserve and a partner with law firm Morrison Foerster in Washington, D.C. "There doesn't seem to be a lot of sentiment in this town for people doing new things and taking new risk."

Should these banks lose the debate, the result may be the biggest shake-up in commodity markets since the early 1980s, when Wall Street first discovered the potential profits to be made by wading deep into the murky world of crude oil cargoes, copper stockpiles and power plants....MUCH MORE
Goldman's Metro International Trade Services
is the big dog on the LME and leases space in Detroit:
metro international trade services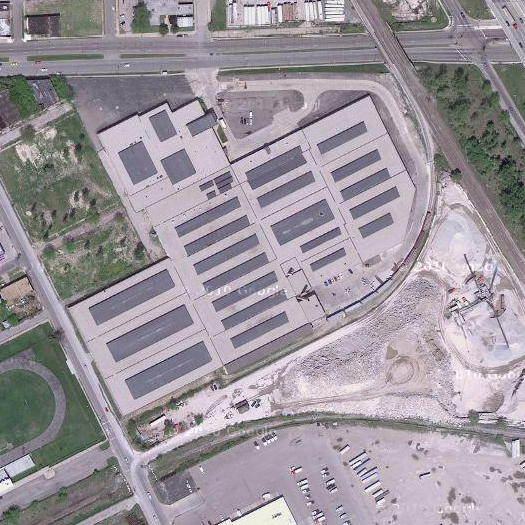 From:
Mammoth blog