From the University of Nebraska-Lincoln: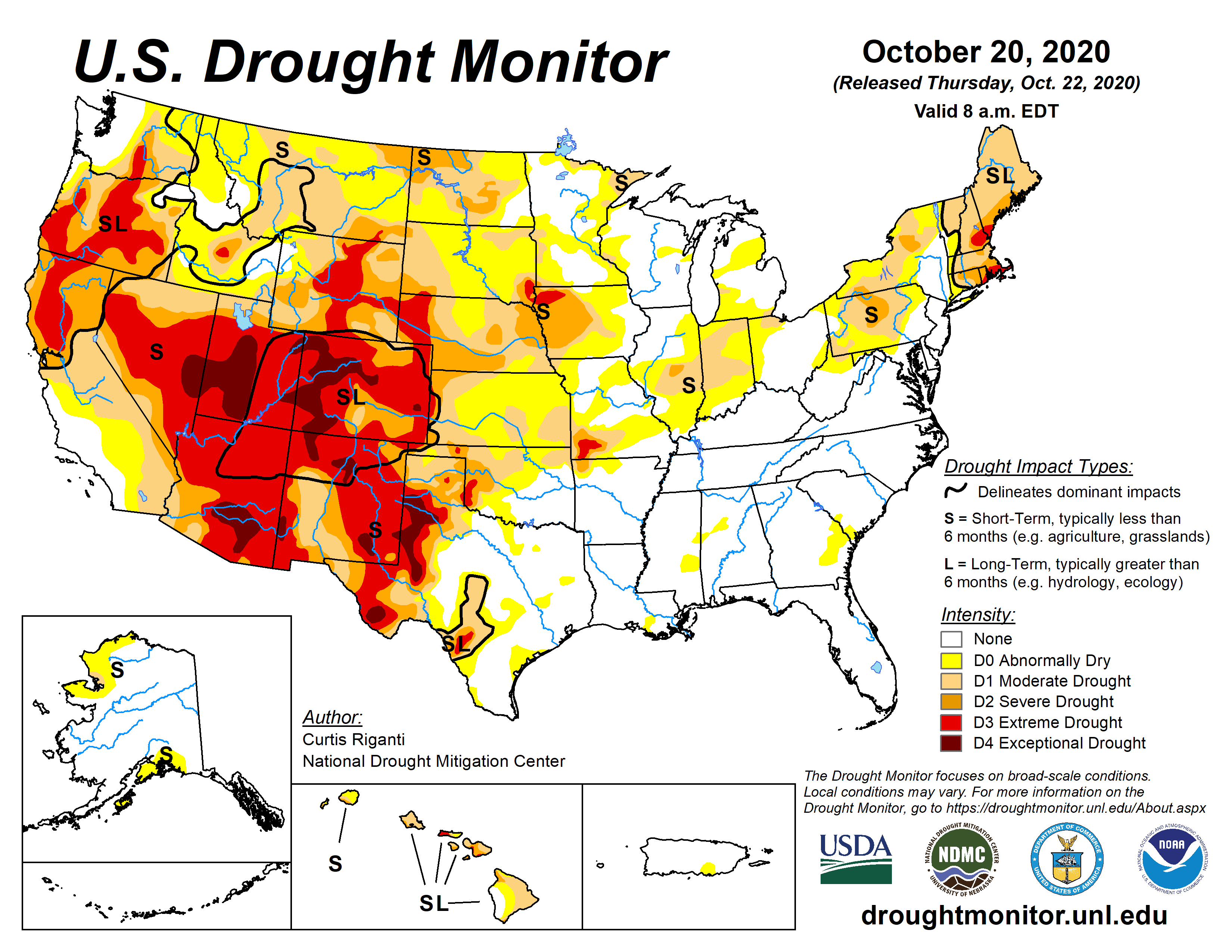 This Week's Drought Summary

Over the past week, beneficial precipitation fell over the higher elevations of Washington and Oregon, in much of Montana (particularly the mountainous western half), in the Lower Missouri River and Ohio River valleys, and in New England, leading to improving conditions in parts of these regions. Meanwhile, the southeast United States (with the exception of the Florida Peninsula) was mostly dry. Dry weather also continued across much of the central and southern Great Plains this week, as well as most of the southwestern United States. With background dry conditions in many areas that did not receive rain, combined with high evaporative demand over much of the High Plains and western United States, widespread worsening of drought conditions occurred from the Great Plains to the Southwest....
....MUCH MORE, including forecast

Another measurement of drought, and one that seems to work better for gauging agricultural effects is the Palmer Drought Index via Drought.gov: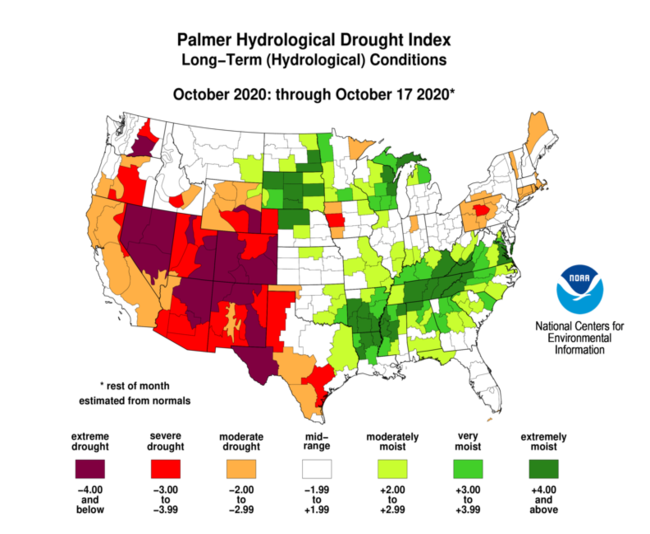 And here is how bad it can get:
During May, 1934 more than two thirds of the US was in drought.
note: this is not the forecast! that is at the Drought Monitor link