That only leaves China and Afghanistan as neighbors to hit.
And maybe Tajikistan if they cross that weird bit of Afghani territory in the north.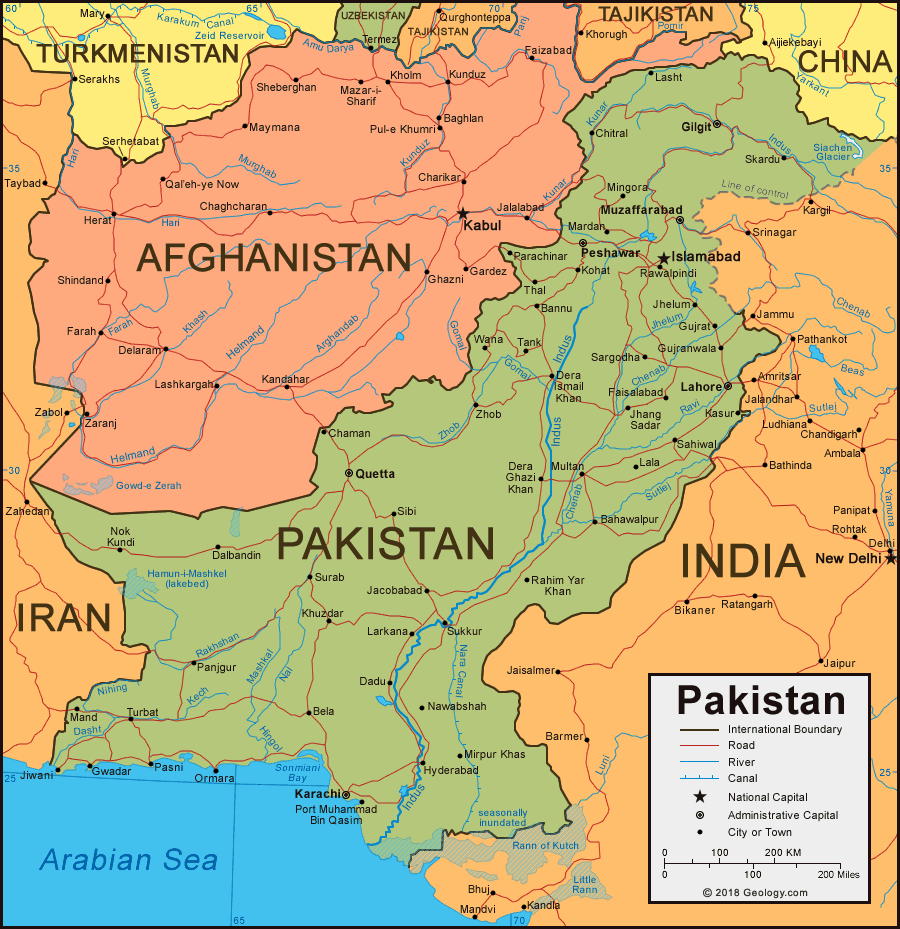 First up, from MoneyControl:
India hikes customs duty on goods from Pakistan to 200% after Pulwama terror attack
Increasing duties would significantly hit Pakistan's exports to India, which stood at $488.5 million (around Rs 3,482.3 crore) in 2017-18.
The Union government has hiked the basic customs duty on all goods imported from the neighbouring country to 200 percent with immediate effect.
This comes after India revoked the 'Most Favoured Nation' (MFN) status to Pakistan on February 15 following the Pulwama terror strike, that killed 50 CRPF jawans.
"India has withdrawn MFN status to Pakistan after the Pulwama incident. Upon withdrawal, basic customs duty on all goods exported from Pakistan to India has been raised to 200% with immediate effect," Finance Minister Arun Jaitely said in a tweet....MORE
Also at MoneyControl:
FATF to be given dossier to blacklist Pakistan for terror links
I always flash on the fact these are two nuclear-armed countries that hate each other.
In most of these posts we would embed the Wagah Crossing flag lowering ceremony:
Palin at the India-Pakistan border ceremony - BBC
Meanwhile, on the other side of the country, from Reuters:
Iran says Pakistan to 'pay high price' over attack, warns Saudi
Iran warned neighboring Pakistan on Saturday it would "pay a heavy price" for allegedly harboring militants who killed 27 of its elite Revolutionary Guards in a suicide bombing near the border earlier this week, state television reported.

Revolutionary Guards chief Major General Mohammad Ali Jafari also accused Tehran's regional rival Saudi Arabia and the United Arab Emirates of supporting militant Sunni groups that attack Iranian forces, saying they could face "reprisal operations."...MORE
We have quite a few posts on the risks of war on the subcontinent, here's a starter:
"India vs. Pakistan: Which Army Would Win?"
The thing to keep in mind this time round is that Pakistan is broke, in fact Saudi's MbS is visiting this weekend, and probably won't escalate.