From Town & Country:
Heinz Heiress's Sutton Place Townhouse Listed for $21 Million
The 7,000-square-foot home has been owned by Drue Heinz, Anne Vanderbilt, and Charles Merrill.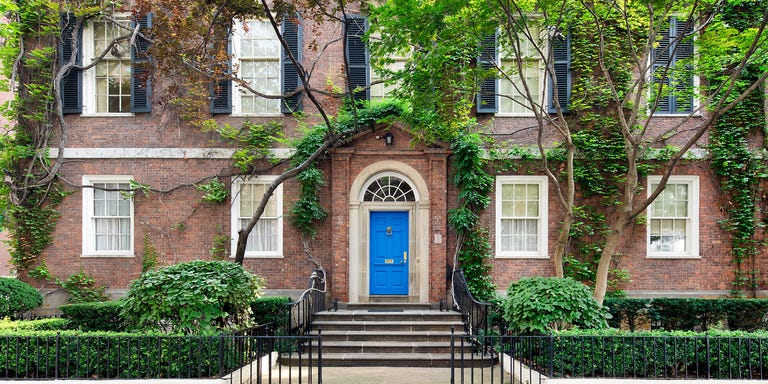 Only months after the passing of Drue Heinz, wife of Henry John Heinz II, the couple's New York City townhouse at One Sutton Place has hit the market for $21 million. The grand scale, Georgian-style home was designed in 1920 for Anne Vanderbilt, wife of William Vanderbilt, and was also owned by Charles Merrill of Merrill Lynch. The house sits on the corner for 57th street and Sutton Place, with breathtaking river views and an expansive shared garden. Drue Heinz, who was a philanthropist most noted for her contributions to the literary community, made the decision to donate a portion of the profit from this sale to charities that she had supported in her lifetime.

The home is nothing short of magnificent, featuring a gracious entrance hall, abundant outdoor space, and of course, a prodigious legacy. Here's a tour of the stunning estate....


The fourth floor terrace room opens to a sun room, complete with a glass ceiling and walls, overlooking the river.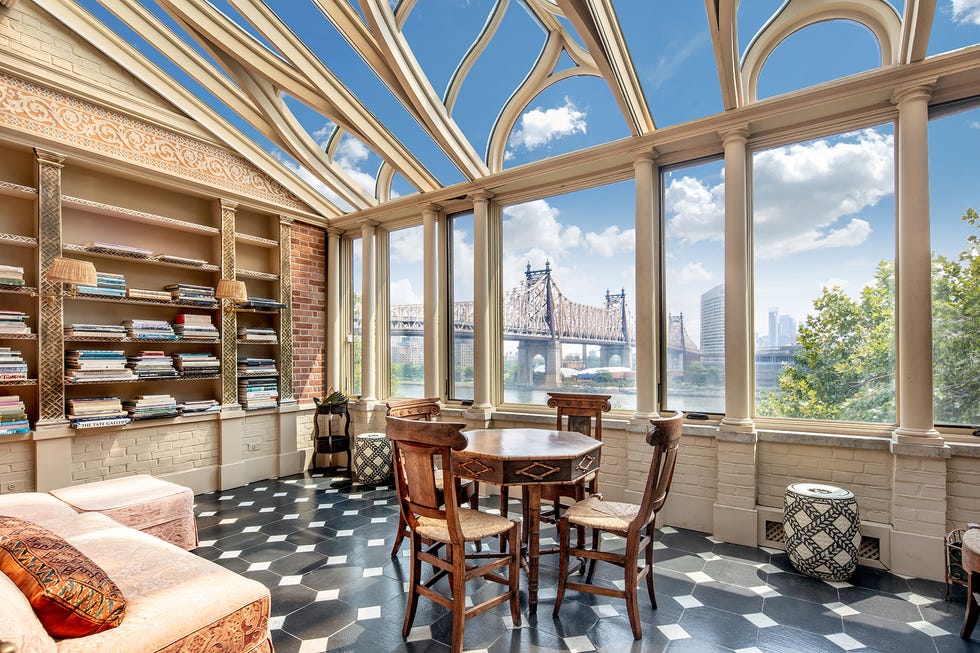 Travis Mark for Sotheby's International Realty
...
MUCH MORE