From WCCF Tech:
Face ID Broken by a 3D Mask Just a Week After iPhone X Release – Hackers Say It's "Not an Effective Security Measure"
And it happened… A security firm has managed to trick Apple's innovative Face ID with a 3D mask specially designed to fool the facial recognition system. Security firm Bkav wrote that while others have failed at successfully tricking Face ID, their mask worked because they understood "how AI of Face ID works" and then used that information to bypass it.


"The mask is crafted by combining 3D printing with makeup and 2D images, besides some special processing on the cheeks and around the face, where there are large skin areas, to fool AI of Face ID."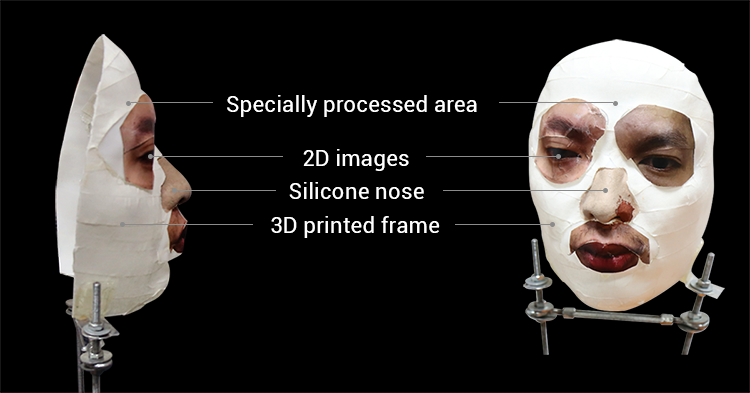 When Apple introduced its iPhone X, a number of hackers and security experts tried to break into this futuristic form of authentication. Security experts said that even if the system is infallible, Face ID introduces a new form of data collection and could be used by advertisers to track user's expressions. Apple responded to these concerns by saying that similar to Touch ID, all the Face ID calculations happen right on the device, which means no data ever leaves the user's iPhone. This was further rebutted when it was revealed how Apple was giving access to at least some of the data to third party applications.

While it depends on the user to fall for this yet another "convenience" at the risk of potentially being tracked by advertisers, the latest research from Bkav suggests that Face ID isn't even secure enough to be used as an authentication process.

One week and Face ID appears to have been broken
The Vietnamese cybersecurity firm claims to have successfully duplicated a face to unlock iPhone X ( Amazon, $1274.99) with a specially crafted mask that costs just $150 in materials....
...
MORE
All of which got me thinking about Computer Generated Imagery and whether you could do anything with some really good CGI. From 2016's
Computer Generated Imagery Is Crossing the Uncanny Valley
:
...Japanese artists Teruyuki Ishikawa & Yuka Ishikawa — otherwise known as Telyuka — started a project in 2015 to create an extremely realistic computer-generated schoolgirl. Her name is Saya, and she has been improved on since then.

This is the 2016 version (click to enlarge):
And these are some pictures of the 2015 version (again, click to enlarge):....MORE
Or maybe you don't need the computer. Just hire oil painter Yigal Ozeri, last seen in
There's Realism, There's Hyperrealism, There's Photo-Realism and Then There's This
:
Or maybe it's back to the new skool of old school:
Beyond even the computer generated imagery is this guy:
At
Atlas Obscura
.