That's an old headline,
May of 2015
. At the time our self effacing introduction was:
Although we continue to look for another trip below $50 we're starting to look a little silly calling for it publicly.
NYMEX June WTI $62.35 +$1.95....
As it turned out we were indeed again going below $50 and even after that bottom-and-recovery WTI revisited $40 a couple times:
The reason for this stroll down Memory Lane was a quick note in Million Dollar Way's Nov. 28 post on what's cookin' in the Bakken:
Wells For The Past Week Have Been Reported; Whiting With A Huge Well -- November 28, 2017
over seven days, seventeen (17) wells came off confidential list
all but four (4) were DUCs
According to the trusty slide-rule that's 3/4 of the new producers having formerly been classified as Drilled but UnCompleted.
Meaning it is now profitable - even at the Bakken's steep discount to WTI,
20% or so over the years - to pump 10 million pounds of frac sand into the holes and connect 'em up to the system.
This train of thought prompted a quick trip to the EIA to see what the inventory was:
Drilling Productivity Report
Release Date:
November 13, 2017 |
Next Release:
December 18, 2017 |


Drilled but uncompleted wells (DUC)


wells

Region
September 2017
October 2017
change
Anadarko
914
921
7
Appalachia
786
791
5
Bakken
746
735
(11)
Eagle Ford
1,452
1,485
33
Haynesville
191
192
1
Niobrara
685
685
-
Permian
2,430
2,533
103
Total
7,204
7,342
138
NOTE:
The DPR report no longer contains the Marcellus and Utica regions in the downloadable report data file. These have been replaced by the Appalachia region.
Now all of these DUC's aren't uncompleted for oil=price economic reasons, sometime the crews can drill faster than the the wells can be completed but still...
It appears there are quite a few of these punctures into the earth's crust in just a few small areas of the small area called the United States: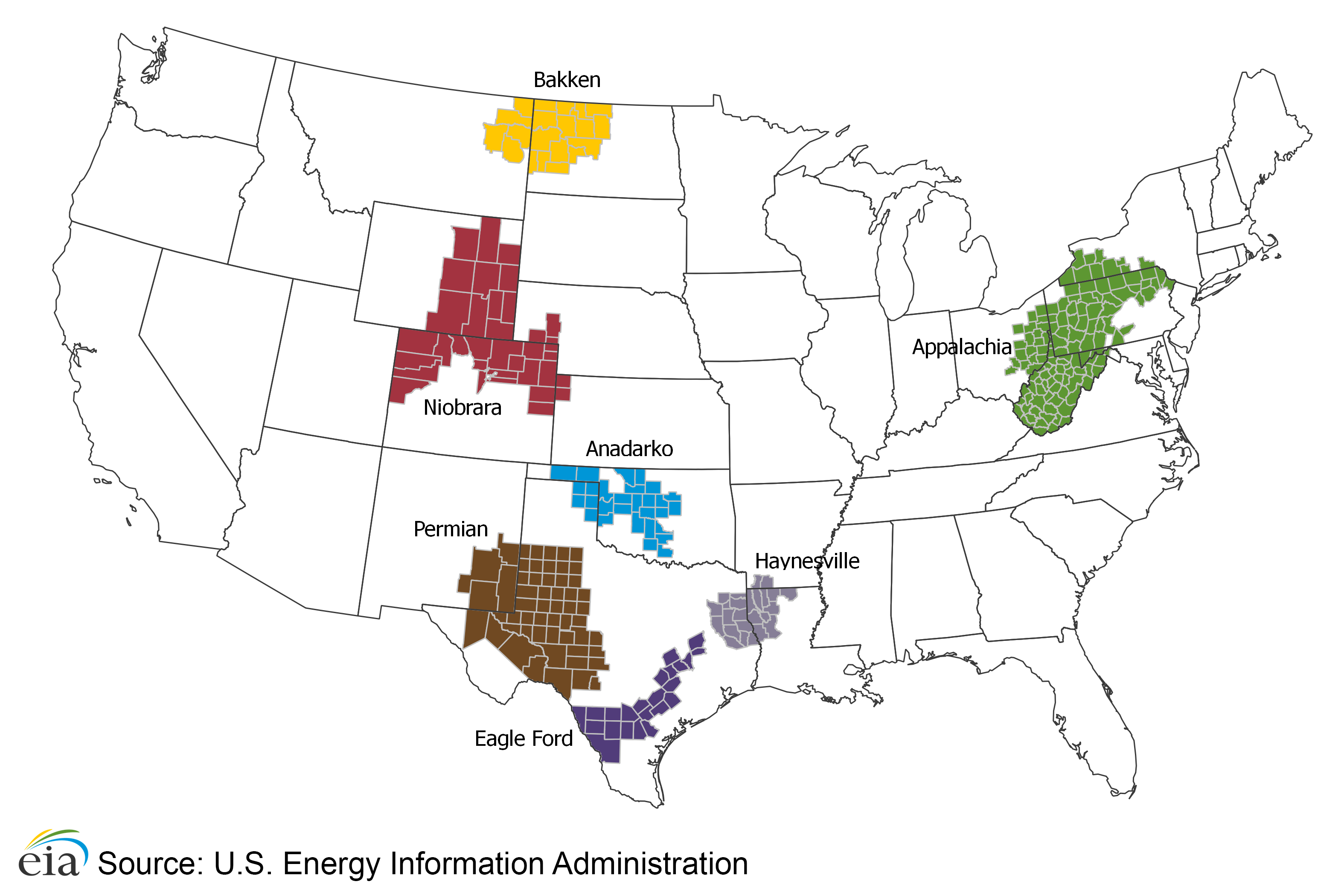 We'll be back with more next month but in the meantime the Dakota Access Pipeline is going ahead which means, somewhere down the (rail) road Mr. Buffet's BNSF won't have all his DUC's in a row.
Burlington Northern tank cars coming out of the Bakken:


That's the Bakken Oil Express. It's
only the fourth
largest such loading facility in North Dakota.
Make sure you don't count the same car twice. Seven hundred barrels per.
I may be quackin' up, somebody please make the puns stop.