Lifted in toto from ZeroHedge:
Treasury yields are dramatically unchanged after The Fed's latest statement which recognized economic improvements but shrugged off inflation entirely leaving the outlook as dovish as ever.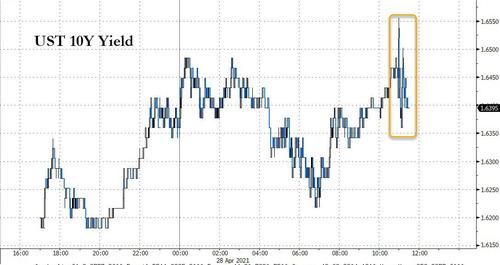 The dollar is reflecting that 'dovishness'...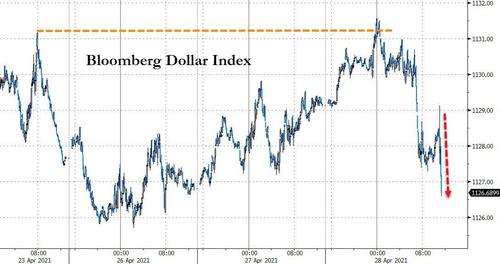 But we note the short-end is hawkishly pricing in a 90-plus percent chance of a rate-hike by the end of 2022...
Which is well ahead of The Fed's 2024 forecast for its next move.
I like "dramatically unchanged"
Also arrows on charts (for the directionally challenged)