This is embarrassing.
I mislabeled a painting.
To
note yesterday's holiday
the blog went with one of Monet's
Festival of 30 June 1878
paintings.
The date isn't the problem, I wanted a pic of the tri-color and despite it not representing a Bastille Day scene, thought that with the label folks would understand that we understood.
Ahem.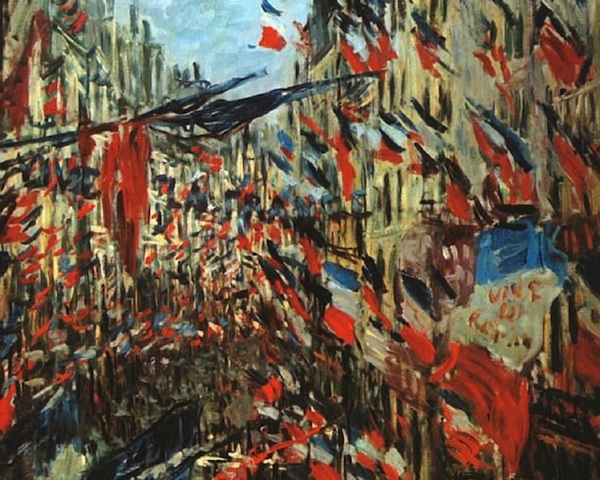 Claude Monet, Rue Montorgueil, Paris, Festival of 30 June 1878.
This morning I looked at the painting and wondered why it seemed so dark so I went to the website of
the
Musée d'Orsay
and "ah crap".
It's the fraternal twin of the pic I was going for:
La rue Montorgueil à Paris. Fête du 30 juin 1878
[The Rue Montorgueil in Paris. Celebration of June 30, 1878]
However, the fact they got it wrong doesn't matter, we are responsible for our little corner of the internet.
You Trusted Me and I Failed You
Regret the error.
I should maybe have just gone with the guy flying around above the crowd: