From Bloomberg, August 18:
It's the first full-sized, open-top, true Maybach the company has produced in decades.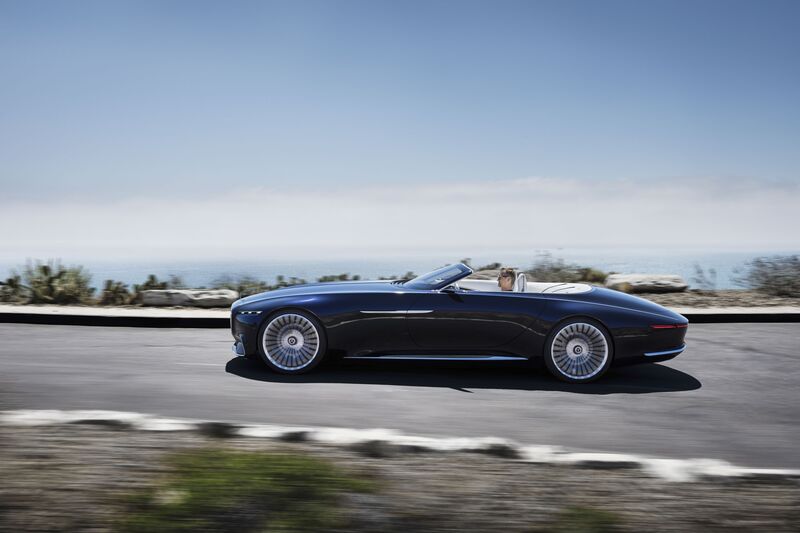 Measuring almost 20 feet long, the Vision Mercedes-Maybach 6 Cabriolet uses the classic proportions of art deco design with its extremely long bonnet.
Tonight,

at a private estate on Pebble Beach Golf Course in Carmel, Calif., Mercedes-Benz unveiled its latest concept car: the Mercedes-Maybach Vision 6 Cabriolet. Like the Vision Mercedes-Maybach 6

concept

that the company unveiled prior to the Pebble Beach Concours d'Elegance last year, the Maybach 6 Cabriolet is an electric car that's nearly 20 feet long, has a drive system that gets 750 horsepower, and has a range of more than 200 miles on one charge of the battery stored under its floor. It's the same engine as its predecessor, this time in open-air form.




But you won't be able to buy it. The car is a one-of-one example of Mercedes' vision for the cars it'll make in 2035 and beyond.




In terms of performance, Mercedes says the Maybach 6 Cabriolet will be able to go from zero to 60 mph in fewer than four seconds, with a top speed of 155 miles per hour. Using a special new "super" charger Mercedes has developed, the car can achieve 60 miles of range in just five minutes' charging.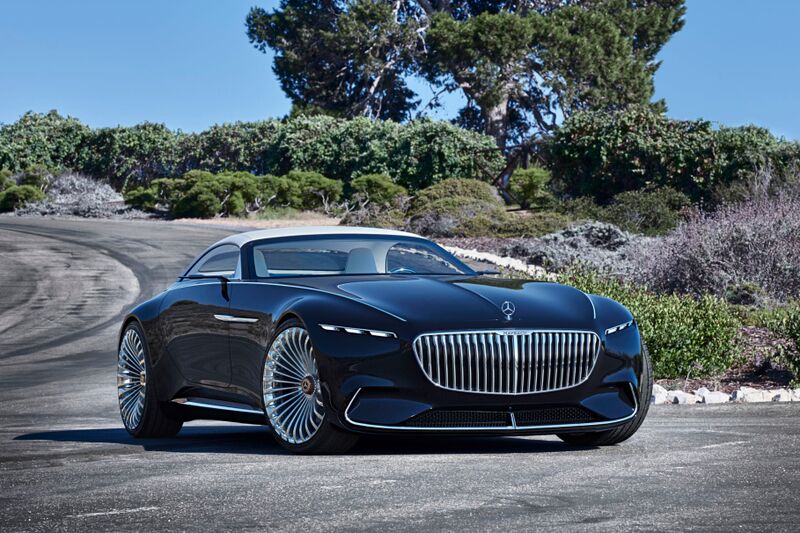 The contrast between the dark blue paintwork, in "nautical blue metallic," and the chrome highlights the organically shaped wings and the chrome trim elements.
All of that would make it the most luxurious, grandest electric car on the planet. But it's the design that really distinguishes the Maybach 6 Cabriolet. "It's about beauty," said Dietmar Exler, the president and CEO of Mercedes-Benz, noting that while the car will not go into full production, it's certainly possible that, given time, it could end up on an awards stand of its own. "It's not difficult to imagine that 30 years from now, our car might take top honors at the Pebble Beach Concours d'Elegance." ...
...
MORE