The vehicle
we tout
as the world's most valuable is a 1907 Rolls-Royce:
Here's the motorcar that was first called the Silver Ghost, registration no. AX 201, now insured for £50m.
However this is based on the insurance valuation, it never traded hands at that price. Should the Ferrari sell at auction near the top end of the estimate it would take the title.
From Bloomberg:
With the death of Atlanta flea-market magnate Preston Henn, a vintage Ferrari is poised to test the $100 million mark.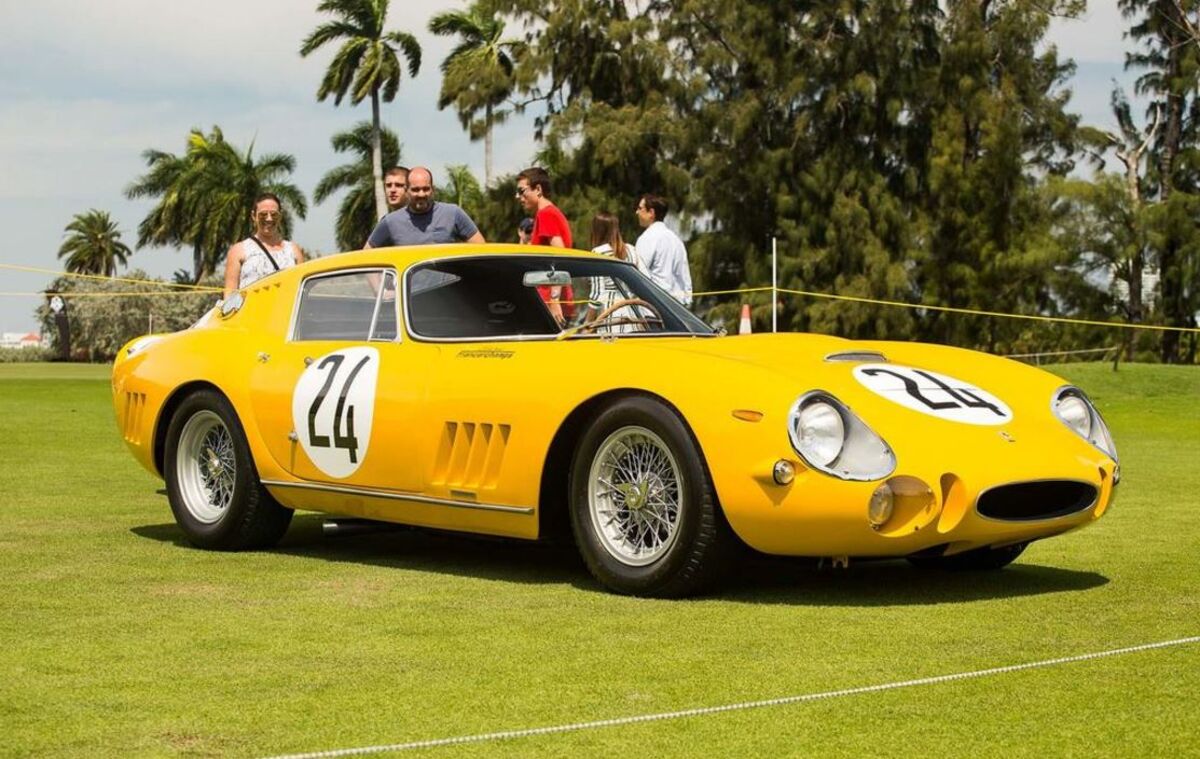 One of the most coveted cars in the world lost its driver this week when Atlanta millionaire Preston Henn, a flea-market magnate and racing aficionado, died at age 86.

Make no mistake, the 1964 Ferrari 275 GTB/C Speciale could well be the Ferrari, the most rare and storied specimen from a brand built on scarcity and lore. It may also be the world's first car to break the $100 million mark, provided it finds its way to the auction block.

What is it, mechanically?
Critically, the 275 GTB was designed by Pininfarina, the Italian firm responsible for the bodywork on some of the most coveted Ferraris and Alfa Romeos. When it went into production, Ferrari had recently restructured as a public corporation. For the first time, cars for the road and weekend warrior drivers were no longer solely seen as a way to finance racing teams. Today, cherry versions of the 275 GTB are valued at about $2.4 million.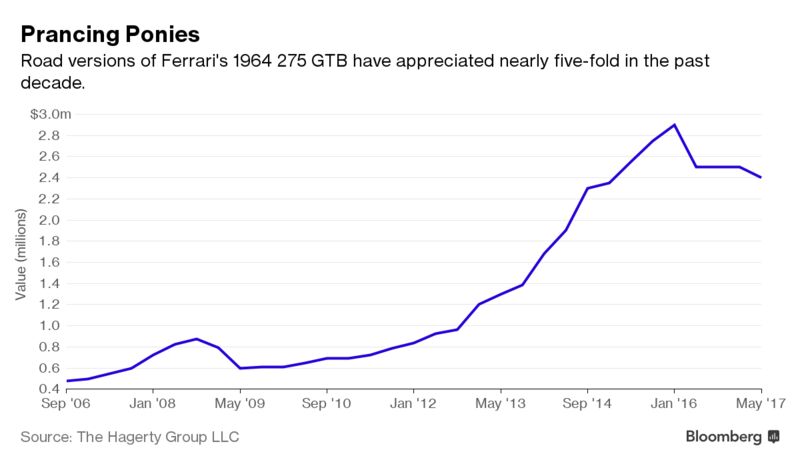 A few of these machines, however, were built for racing and stamped with a "C"—for "Competizione"—and "Speciale" (lest one think it common). Closer in lineage to the GTO Ferraris that took Europe's racetracks by storm in the early 1960s, the "special" 275 GTBs had thinner body panels and a more spindly infrastructure, a metal diet that trimmed 300 pounds in all. Its engine was mounted lower in the body for better handling. With six carburetors, one for every two cylinders, the car produced 330 horsepower. At the time, that was forza with a capital F....MORE
In 2014 a 1964 Ferrari 275 GTB/C Speciale by Scaglietti was
hammered down by RM Auctions/Sotheby's
for $26,400,000:
A couple of 250 GTO's have sold for more; Stirling Moss' 1962 sold for $38,115,000 while a 1963 was reportedly sold in a private transaction for $52 million.