Mr Odey famously has the nicest Palladian chicken coop on his block, this would be a natural bookend.
Plus, should the fund return to last year's losing ways, he could live in one or the other.
From Oddity Central:
Get Your Wallet Ready, $200,000 Dog Mansions Are Coming
As man's best friends, dogs deserves the best in life, and when it comes to housing, a UK company is ready to offer them just that. Hecate Verona is all set to launch the world's first line of luxury dog mansions, with the most expensive models costing up to $200,000.

Hardwood floors made from beech, oak and larch, walls, columns and balconies carved from marble and dolomite, indoor and outdoor lighting, automated food and water systems, treat dispensers, TV and sound system, these are just some of the things you can expect when paying hundreds of thousands of dollars for a luxury dog house for your beloved, pampered pet. They are the best pet homes money can buy, but with prices starting at around $40,000 and reaching up to $200,000 for the high-end models, you're going to have to spend a lot of it.
Alice Willimas, Creative Director at Hecate Verona, says that the development of these luxury dog mansions began three years ago, and was sparked by a series of questions, like "Why wouldn't a dog house be as elegant and beautiful as its owner's? Why shouldn't an architect design a house for the dog? What if it could be beautiful, stylish and also practical? What if it had miniature engravings, windows, doors etc all in proportion with the dog house? Why is it that during a time when a dog is considered to be a family member can't a dog also have its own dog mansion equal to its owner's, where he can lie comfortably when outdoors?"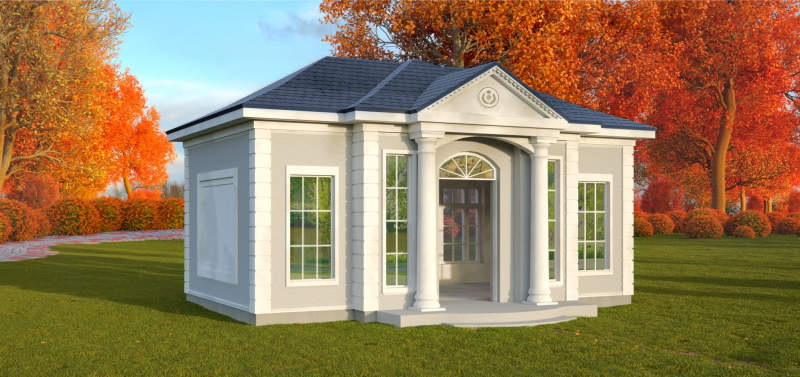 Our objective was to create a majestic and royal looking dog manor which seeks to complement the garden and its surrounding in which it stands," Willimas added, and judging by the photos Hecate Verona released before the official launch, that objective has been fulfilled....MORE
About that chicken coop?
Previously at Climateer Investing:
May 2014
Hedge Funder Crispen Odey Has Become a Parody of.....Crispen Odey
September 2012
Palladio is Turning Over in His Tomb
And a fine tomb it is.*

I saw the story yesterday under the FT Alphaville headline "Crispin Odeyous".

It wasn't until I saw the DealBreaker link to the Telegraph that I realized what a pig this guy is:
UK Hedge Fund Manager Sets Unreachably High Bar With Resplendent Private Residence For Chicken Friends


…Odey has upped the ante for poultry accommodation – he's building a temple for his chickens for which the stone alone costs £130,000. The Palladian-style chicken house, designed by Christopher Smallwood Architects, has won planning approval from the Forest of Dean District Council...

...(For those who can appreciate the news without worrying about what it's going to cost them, here's a blueprint of the chicken mansion, courtesy of FT Alphaville):
Crispin Odey's chickens come home to (a luxury) roost [Telegraph via FT Alphaville]
*And the lives of all deep-pocketed animal owners thinking a bedroom and half-bath are gonna cut it....