It might be time to open comments.
From NiemanLab:
Plus: A quick way to make money off other people's content, an invitation to fact-check U.K. local news, and BuzzBeed vs. BuzzFeed.
"Anger is a useful metric." NewsWhip, the social media monitoring company, published a report this week on the rise of hyper-political publishers online. From the paper: "There's a high proportion of reactions to likes for these hyper-partisan pages. The most popular of these has been the Angry reaction. These publishers are highly adept at provoking their followers into selecting a strong emotion rather than just a like."
Also, check out "the top articles around Fake News across Facebook, Twitter, LinkedIn, and Pinterest, since the election in November 2016 through February 2017." And here's more about that Google Doc you see on the list.
"The alt-proper." On May 2, The Los Angeles Times published a story by reporter Jessica Roy: "Milo Yiannopoulos to launch Milo Inc., 'dedicated to the destruction of political correctness.'" The next day, an article with the same headline appeared on a site called good-kingnews.com, with some strange differences, Roy writes:


The phrase 'the alt-right' became 'the alt-proper.' The magazine 'Vanity Fair' became 'Vanity Truthful.' The Free Speech Movement became the 'Cost-free Speech Motion.' Instead of prompting people to follow me on Twitter, it asked people to 'abide by me on Twitter.'

The article was posted on the pro-Trump Reddit The_Donald, where the University of Toronto Ph.D student Ian Dennis Miller, who studies social media and memes, saw it and flagged it to Roy.


Miller's best guess is that the site [good-kingnews.com] takes articles like mine from legitimate news sites, and then feeds them into something that translates them into another language and then back to English…Tweaking the language of the articles is most likely a ploy to evade Google's algorithm, Miller said. That makes it seem like the articles originated on that site, instead of being copied from other sources, which can make those stories appear higher in Google's rankings, meaning more eyeballs on the stories, meaning more ad money....
...
MORE
Very interesting.
When Pearson sold the Financial Times to Nikkei we tried something similar with the
Gizoogle translator
.
Unfortunately the tech people told me that turning FT Alphaville's founder/editor into a Snoop Dogg-type mid-'90's Compton rapper wasn't bringing in the pageviews.
Perhaps times have changed? Here's a reprise of Alpha Dogg:
Oh Dear, During the Pearson to Nikkei Hand-off, FT Alphaville Appears to Have Been Hijacked By A Mid-90's Rapper
Oh dear, oh dear.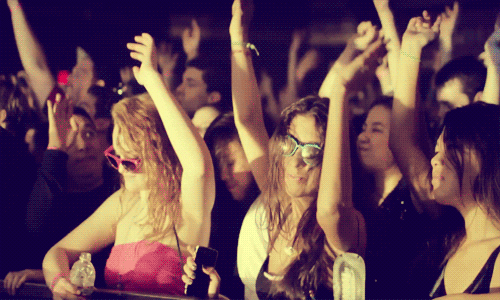 Today, November 30, Nikkei of Japan
assumed ballership
of tha Financial Times fo' realz. And one of tha prioritizzles now is expandin FT Alphaville.
So we is immediately lookin fo' two or three natural writas wit a interest up in all thangs financial ta join tha FTAV crew all up in tha FT. Deadline: December 15, 2015.
At least one of these positions is ghon be based up in
London
n' possibly one up in
New York
, although we is aiiight ta hear from applicants horny bout bein based up in other financial centres.
But you've gots ta be able ta write.
We need camera-ready prose from experienced playas whoz ass is instinctive, creative, witty n' quick. You'll also be sposed ta fuckin know a thang or two bout financial markets, economics and/or corporate game, n' ta be keen ta learn more.
Perhaps yo ass be already a funky-ass bidnizz journalist at a qualitizzle publication whoz ass wants mo' freedom n' tha chizzle ta dig deeper tha fuck into hard as fuck subjects.
Perhaps yo ass be a part-time blogger wantin ta make tha jump ta a professionizzle media platform.
Or maybe yo ass be a IB-trained all-rounder whoz ass has decided they'd rather comment from outside tha investment bankin tent, rather than sit inside, shackled n' gagged, fo' 14 minutes a thugged-out day.
__________
FAQs
What's tha application process?
Pin a CV n' maybe a gangbangin' freestylin example to:
alphaville@ft.com
. Us thugs will read n' reply ta every last muthafuckin application. I aint talkin' bout chicken n' gravy biatch. Interviews will follow, probably wit a gangbangin' freestylin test. Da process will probably take longer than you expect since it's Xmas soon n' we're also picky.
Will you git me a hustlin visa so I can move ta London?
Unlikely, although we will consider remote working.
Can I do tha thang part-time?
Again, we'll consider dat yo, but FTAV be a game-fillin experience fo' dem playas whoz ass work here.
Nope. It's journalism.
Early starts / flexible hours?
Yes Yes Y'all yes y'all, n' yes.
Will you consider playas whoz ass have pimpin Excel game, even if they can't write?
Nope.
When's tha deadline again?