From Medium:



I've it up here, here & here, a version of Goodhart's views can be

found in Prospect

and

Nangle's original at VoxEU

(and I'd bet it's one of very few documents published by a fund manager in 2015 that references Lenin on imperialism).




Goodhart-Nangle is an explanation of the past thirty or so years and a prediction about the future and whilst the Goodhart and the Nangle versions differ, there's a substantial overlap.
Briefly put, the story runs as follows:

A combination of the demographic sweet spot (a rising proportion of the population being of working age) and globalisation (the great doubling of the global workforce available to Western capital post-1990) resulted in a global glut of labour.
Faced with an oversupply of workers, the relative price of labour fell pushing down the labour share of national income in the advanced economies and depressing wage growth.
The availability of cheap labour reduced the need for labour saving, productivity enhancing capital investment in the West.
Lower demand for capital (and less inflationary pressure from wages) reduced real interest rates.

The result: lower inflation, weaker wage growth, lower investment, falling real rates and rising inequality. The symptoms of what some see as secular stagnation but what are to Nangle a reflection of the fact that labour bargaining power sets the natural rate.




But demographics have turned. And Goodhart-Nangle predicts that with this turn, three multi-decade trends (weak wages, falling real rates & rising inequality could turn to).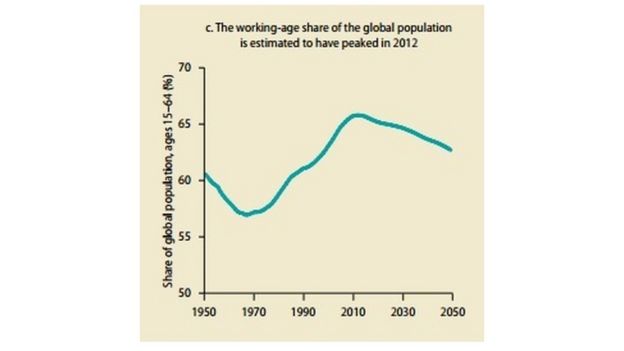 Like I say, the most interesting theory of the year.




But is it right?...
...
MORE