Following up on June's "
The Cobalt Trade Worked Out, On To Ruthenium
":
From
Bloomberg Quint
: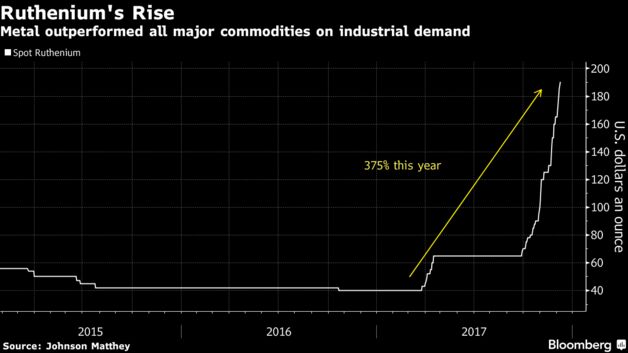 (Bloomberg) -- Demand for hard drives and for electrochemical applications has driven little-known ruthenium to the highest price in more than seven years. Soaring to $190 an ounce, according to Johnson Matthey Plc, it's more than quadrupled this year, outperforming all major commodities -- and it may have more to run. "This rally has legs," Jonathan Butler, a precious metals strategist at Mitsubishi Corp. in London, said by email. "There's good industrial buying out there."
So, one might be asking oneself, what's next, how do I find what moves after cobalt and ruthenium?
It's easy, you can do it at home.
First gather up your tools: some darts and a periodic table:
(
click to enlarge
)
Oops, wrong periodic table.
Here's one from Science Notes:
Throw your darts, note where they land, invest away and survive, thrive & save civilization!
Past success in not a guide for future civilization performance
The information provided in Climateer Group webinars and accompanying material is for informational purposes only. It should not be considered civilizational or societal advice. You should consult with a technologist or other qualified professional to determine what may be best for your individual needs.
Climateer Group does not make any guarantee or other promise as to any results that may be obtained from using our content. No one should make any survival decision without first consulting his or her own survival advisor and/or deity and conducting his or her own research and due diligence.
To the maximum extent permitted by law, Climateer Group disclaim any and all liability in the event any information, commentary, analysis, opinions, advice and/or recommendations prove to be inaccurate, incomplete or unreliable, or result in any deaths or other losses.
Your mileage may vary, close cover before striking, not all civilizations thrive, good luck

.