After getting banned by Twitter it appears RT has no plans for going back. Showing this to the world is borderline cruel.
Bridges burning, etc.
The marketing sophistication evinced by the TWTR pitch-deck is embarrassingly awful and I'm pretty sure RT didn't spend $1.9 million+ because of this drivel. If I had to guess, I'd say they had their own shrinks and market research and stuff.
As noted in the intro to "
Russians RETALIATE For San Francisco Consulate Closure
":
They have a very deep understanding of the Amerikanskiy psyche....
See after the jump for the punchline to that story.
From RT:
After RT published excerpts from Twitter's "limited offer" to spend millions on US election marketing, the company abruptly banned all advertising from the news network. This makes full disclosure and transparency imperative, so here goes.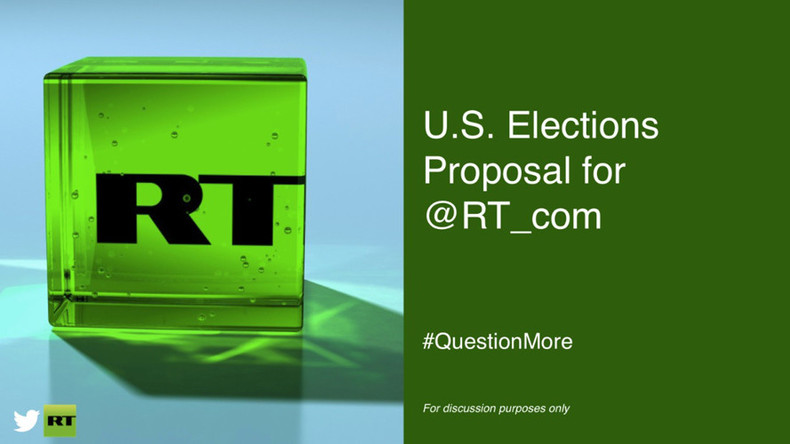 On Thursday, the micro-blogging platform announced a policy decision to ban ads from RT and Sputnik, citing alleged meddling in the 2016 US election.

It followed Twitter's report implying that RT was trying to influence US public opinion, crucially without providing context that virtually all news media organizations spend money on advertising their news coverage.
Off-boarding advertising from all accounts owned by Russia Today (RT) and Sputnik.

We're donating all projected earnings ($1.9mm) to support external research into the use of Twitter in elections, including use of malicious automation and misinformation.

https://t.co/zIxfqqXCZr

— jack (@jack) October 26, 2017
RT was thereby forced to reveal some details of the 2016 negotiations during which Twitter representatives made an exclusive multi-million dollar advertising proposal to spend big during the US presidential election, which was turned down.

Having since been banned, and in order to set the record straight, we are publishing Twitter's presentation and details of the offer in full.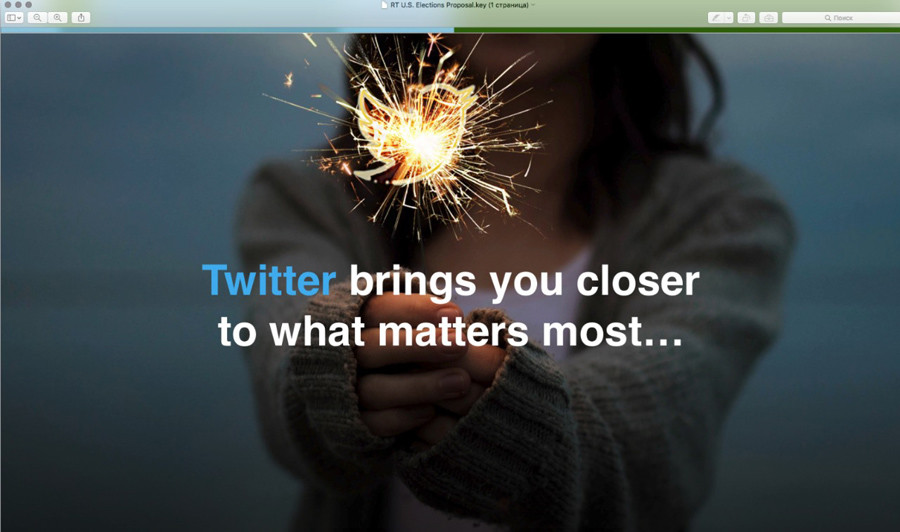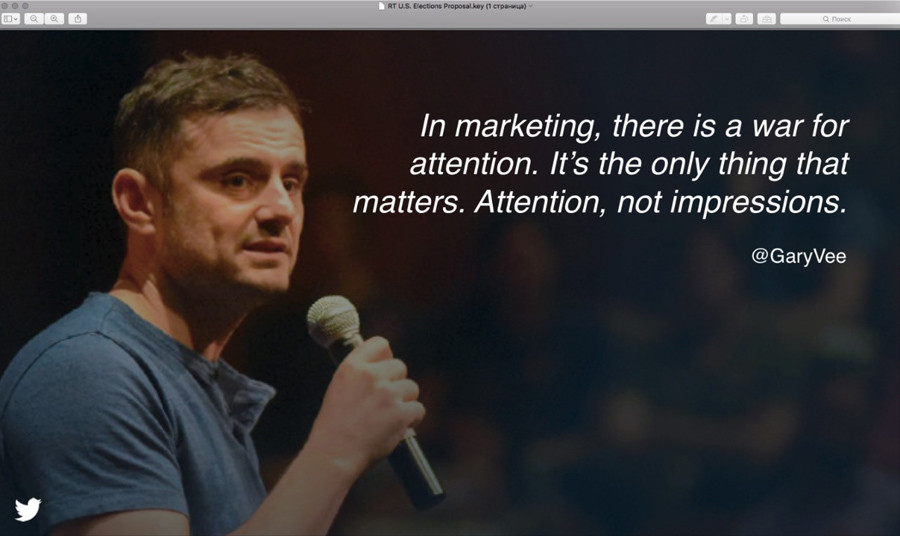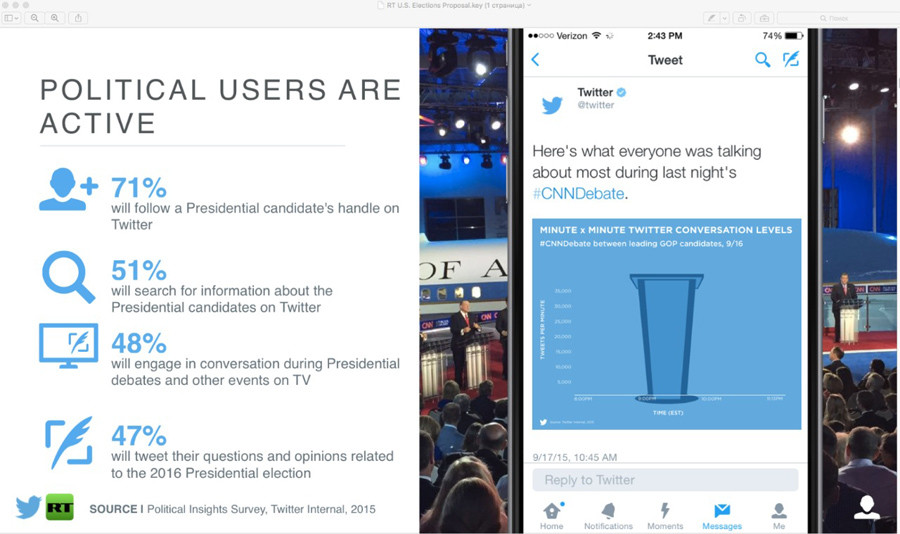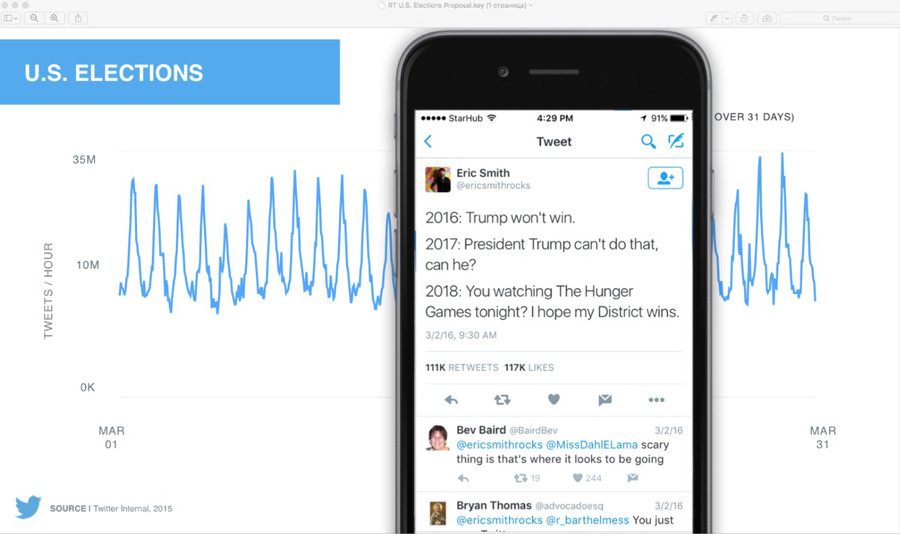 ...
MUCH MORE
And how did the Russkies retaliate for the closing of their San Francisco consulate with the beautiful view?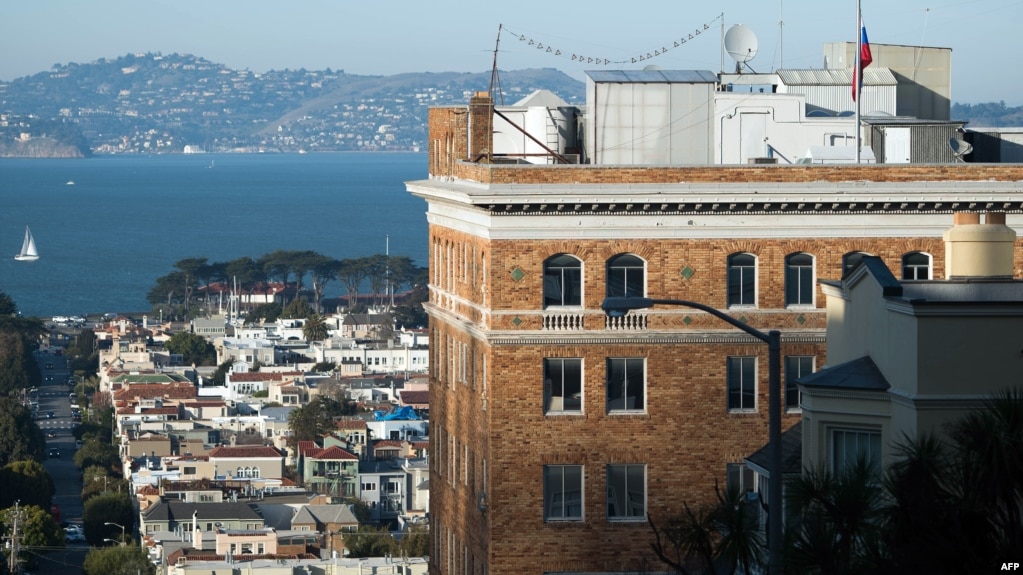 From the Associated Press:



Russia reduces parking spaces at US consulates

MOSCOW (AP) — Russia has withdrawn parking privileges for U.S. diplomats, an apparent continuation of a diplomatic tit-for-tat between Washington and Moscow.

State-owned television channel Rossiya 24 reported on Wednesday that parking spaces outside the U.S. consulate in St. Petersburg had been painted over with a pedestrian crossing, and special parking signs had been removed outside the U.S. consulate in Yekaterinburg, near the Ural Mountains.

Diplomatic tensions between the U.S. and Russia are at their lowest level since the Cold War...

MORE
Yeah, they understand Americans.