From Bloomberg:
Hot money has come full circle
In China, money flow is tightly controlled and capital markets are relatively underdeveloped, meaning the economy works like squeezing a balloon.

You press it in one place, and it bulges in another. Policy-maker moves to cool one expansion only serve to inflate another.

Now that "gyration of bubbles," according to Société Générale SA's chief China economist Wei Yao, has been heating up the commodities market again.

Earlier this month, thermal and coking coal futures hit a record high since their debut in 2013 while zinc soared to the highest since 2011. Steel rebar, nickel, tin, iron ore and rubber futures also climbed to multi-year highs.

It's also interesting that buyers are piling in to get their hands on more obscure commodities such as glass, which is traded on the nation's futures exchanges, and garlic.
Data compiled by the Commerce Ministry in Beijing shows the price of the bulbs soared to record high or 14 yuan per kg, a rise of more than 80 percent from a year-ago.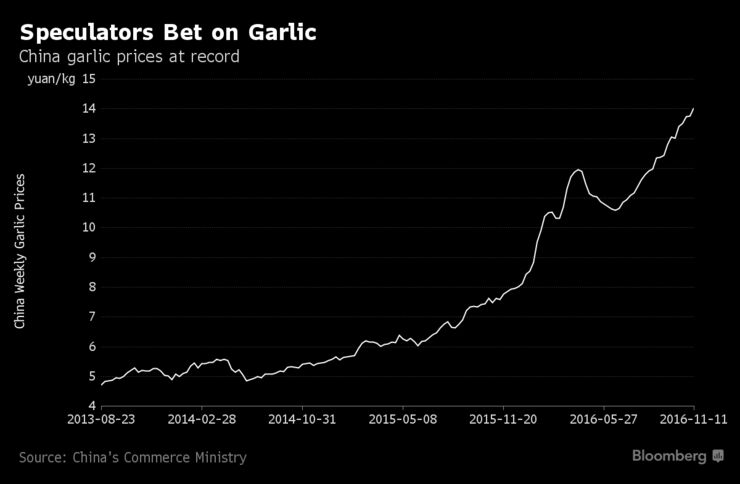 Glass futures in Zhengzhou ran up to the highest in more than two years on Nov. 11 amid heavy trading.

Fundamental issues of declining supply and rising demand are partly to blame, but market watchers reckon that an uptick in trading volumes smacks of speculation, likely nudged by tightening measures in property markets.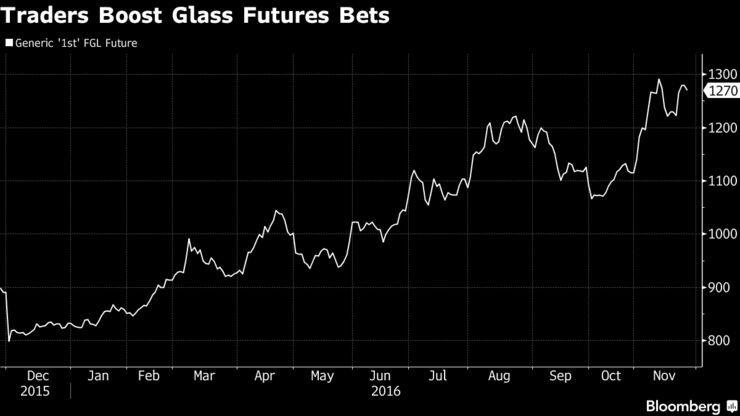 "It's possible that some of the money is coming out of housing markets, especially from the first- and second-tier cities where tightening measures have been imposed to curb the property bubble," said Aidan Yao, senior emerging Asia economist at AXA Investment Managers, in an interview....MUCH MORE
HT:
Reformed Broker
Recently:
Nov 22
"Goldman Overweights Commodities for First Time in Four Years"
Nov. 15
China Property Speculators Pile Into Garlic
It seems as though the Chinese garlic market has some periodicity to it and may have a tradable anomaly or two. Links below....
Oct. 20
If You've Noticed A Perma-Bid In Commodities, You're Not Imagining It